Эта вакансия уже завершена
Запорожье
проспект Соборний, 158.
OpenGeeksLab is looking for a full-time Social Media Manager to craft content that increases reach and engagement, resulting in high-quality leads.
After all, you will be our guru responsible for developing strategy, ideas, processes, techniques, and social media growth. This role involves being part of our Marketing Team and working closely with Business Development and Design Departments.
Briefly About OpenGeeksLab
We are a software engineering company that was born in Ukraine in 2015. As of 2022, we have 100+ in-house professionals, three R&D centers across the globe, a 4.8 out of 5 rating on Clutch, and 85+ delivered projects for fintech, logistics, sports, traveltech, entertainment, and other domains. And results speak for themselves—year after year, we have been recognized as one of Europe's most talented vendors!
Requirements and Responsibilities:
Ideally, 1+ year experience within a similar social media role in-house, with a track record for creating B2B brand content
English: Upper-Intermediate or Advanced
Being part of our Marketing Team and working closely with our Business Development and Design Departments to communicate all plans on a social network strategy to drive our brand's continuous growth, reach, and engagement
Delivering compelling copy for multiple platforms (Facebook, LinkedIn, Google Ads, Twitter, YouTube)
Developing and implementing stellar advertising campaigns, planning budget for social media marketing, and controlling it
Creating ads campaign reports and providing helpful post-campaign analysis with insights and recommendations on improving ROI and achieving more growth
Conducting market and competitor research, covering new measurement and analytics tools, industry, and world trends
Skills:
Excellent writing, editing (photo/video/text), presentation, and communication skills with good knowledge of graphic and video editing tools
In-depth knowledge of paid acquisition channels and platforms including Google Ads, Google Display Network, Facebook Ads Manager, LinkedIn Campaign Manager
Analytical knowledge of social media analytics and performance, reporting, and metrics
Tech-savvy, trend-focused, resourceful to understand and catch current online social trends, strategies, and best practices across different social channels to figure out new things and engage an audience even more through social posts
With OpenGeeksLab, You Will Get:
Competitive pay from the get-go
No trackers and, consequently, no stress
Free access to training courses like Udemy
Paid English courses
Flexible schedule — MON-FRI 8 AM — 5 PM, 9 AM — 6 PM, 10 AM — 7 PM (can be combined with volunteering)
Paid leave (24 calendar days)
Paid sick days
Help with relocation to Zakarpattia (Transcarpathian region) if needed
Weekly online meetings with a company psychologist
Become part of our friendly team, because we are The Company With a Human Face! Send your CV and join the Geeks! By the way, there are referral bonuses for recommendations. So, if you know someone who might be interested in the position, let us know.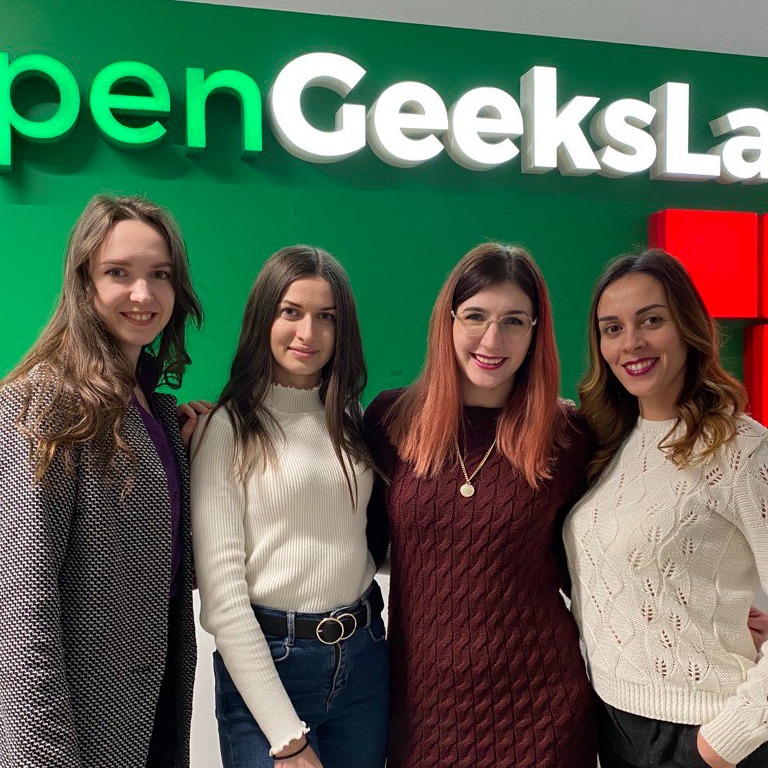 HR
Похожие вакансии по городам:
Похожие вакансии по профессиям: