Эта вакансия уже завершена
NO remote work
Overview
White Label Agency is a rapidly growing American based company which is seeking new talents in Sumy, Ukraine.
We are looking for a new team member for the position of Web Designer. The main responsibilities are: create web designs for our clients, create new designs for our corporate website, come up with smart graphics and icons for visualizations and infographics (e.g. for our blog), and develop other types of advertisements and promotional material (such as banners, brochures, etc.). You will be part of the production and marketing team and it is important that you are a good team player.
This position will be full time and need to report to our office location in Sumy.
Requirements:
Experience in web design (please send your portfolio together with your CV when applying);

Experience with vector graphics (development of logo, patterns, icons, etc.);

Excellent knowledge of Adobe Photoshop, Adobe XD, Illustrator, Acrobat;

Knowledge of the modern tendencies in web design (adaptability, flat design, typography);

Knowledge of Material Design Guidelines and iOS Human Interface Guidelines;

Experience with HTML and CSS;

Good English (written);

Attention to details;

Self-organization and time management;

Positive attitude;

Initiative and proactivity.

Bonus if you have:

Advanced written and good spoken English;

Understanding of nuances of web design for CMS (most importantly — WordPress);

Knowledge of Bootstrap & Foundation frameworks grid;

Experience of working with foreign (US, European) market;

Ability to switch between being efficient and perfectionist when necessary.

What we offer

Work in a friendly, truly open minded team http://thewhitelabelagency.com/about/
Cozy, comfortable and well equipped office in the city center
Minimal hierarchy and direct communication with interesting international clients
Coaching, career development and professional growth (including incentives for internal and external seminars and events)
Trainings and certifications
Team building activities
Competitive salary
Official employment
Social benefits package
Free English lessons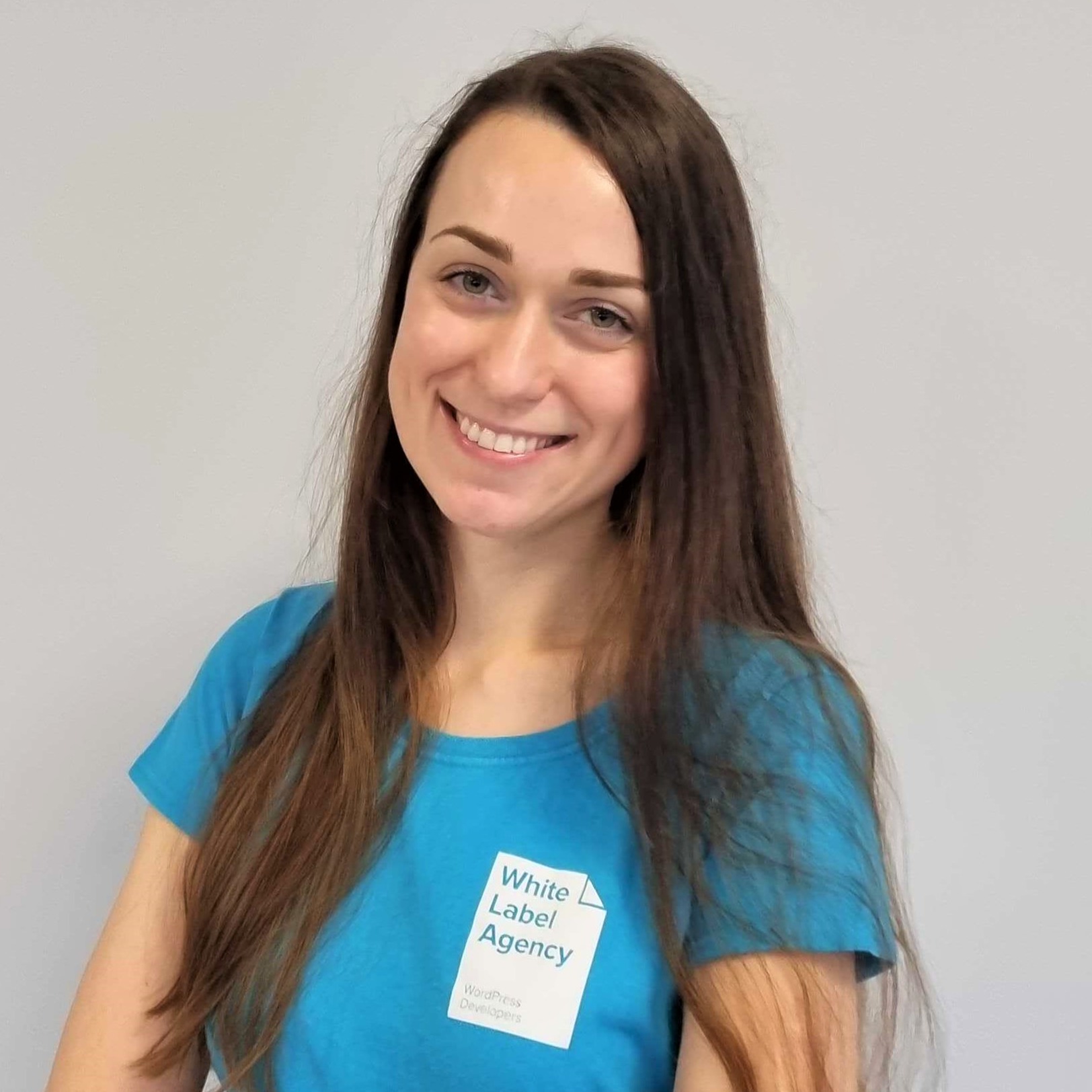 Laura