Эта вакансия уже завершена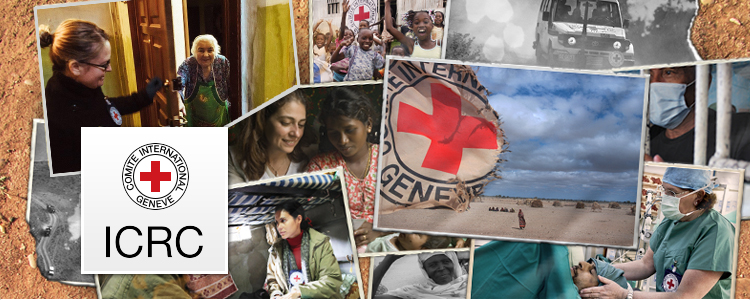 The International Committee of the Red Cross (ICRC) is an impartial, neutral and independent organization whose exclusively humanitarian mission is to protect the lives and dignity of victims of armed conflict and other situations of violence and to provide them with assistance.
The ICRC is mandated to work in affected countries by armed conflict or other situations of violence. The ICRC is present in over 80 countries and has some 19,000-field staff.
In 2014, the ICRC expanded its presence to Ukraine. There are more than 600 ICRC staff working in Kyiv, Dnipro, Poltava, Vinnytsia, Lviv, Donetsk, Luhansk, and Odesa.
The ICRC is looking for an enthusiastic and motivated person to fill the position of Community Contact Center Operator in its sub-delegation in Kyiv.
Purpose:
The Community Contact Center Operator (CCC Operator) is the primary point of contact between a caller and the ICRC. This front-line role is important in leaving callers with a positive impression of the ICRC and in ensuring the ICRC understands and, when appropriate, can be responsive to their needs. In particular, the Community Contact Center Operator, must maintain a good overall understanding of the ICRC's activities and operations in the delegation, feel a sense of ownership in responding to the queries of callers, and be able to distinguish between calls that can be addressed directly and others that will require more detailed follow-up.
Functional general responsibilities:
Supports CCC Manager and Communication Coordinator in networking with relevant stakeholders, and represents the ICRC to various audiences
Acquires and maintains an understanding of the ICRC's activities in the delegation by reading briefing materials, participating in regular briefing sessions, and by taking the initiative to enquire and learn with the relevant departments.
Is aware of, understands and uses specific guidelines for CCC operators developed by operational departments.
Responds to calls/queries from all over Ukraine coming from different channels.
Immediately flags to the Community Contact Center supervisor calls or issues involving Code of Conduct violations or requiring the involvement of the Delegation Management.
Records the details of each call in the CCC tool.
Follows up on cases referred to other departments to ensure timely follow-up.
Participates in the formulation of statistics and regular CCC reporting by flagging issues and proposing improvements.
Interacts with third parties when needed to ensure the resolution of the issue ICRC BnF is facing.
Is available for field missions to become better acquainted with ICRC operations in the delegation, follow up on specific cases and thematic, and, on occasion, participate in monitoring activities for ongoing projects.
Required Qualifications and Skills:
University degree or equivalent in a relevant field
1–2 year's work experience in a field relevant to communication and/or prevention.
Good command spoken English with good writing skills an asset, and knowledge of the local languages.
Computer skills (proficiency in MS Office); familiarity with online and social media communication tools.
Experience in an ICRC operation an asset.
Basic IHL knowledge an asset.
Sound knowledge of the political, social and media environment in the country/region covered.
Skilled in the following competencies: Leadership, Accountability, People management, Teamwork & Collaboration, Representing the ICRC, Beneficiary & Client focused.
Social package and other benefits
Official employment according to Ukrainian labor law
Annual paid 20 calendar days' vacation
Medical insurance for employees and family
ICRC Institutional training
Individual development covered by ICRC
foreign language courses
Convenient office location in the city center
Starting date: ASAP
How to apply
Please submit your CV, along with your motivation letter in English and salary expectations to the attention of the Human Resources Department.
Application deadline: 19 January 2023
Only candidates meeting the above-mentioned criteria will be considered and contacted for tests and/or interviews. No inquiries by phone, please.
ICRC is Equal Opportunity Employer giving the highest priority to staff safety and security.
For more information, visit the website: http://www.icrc.org/