Эта вакансия уже завершена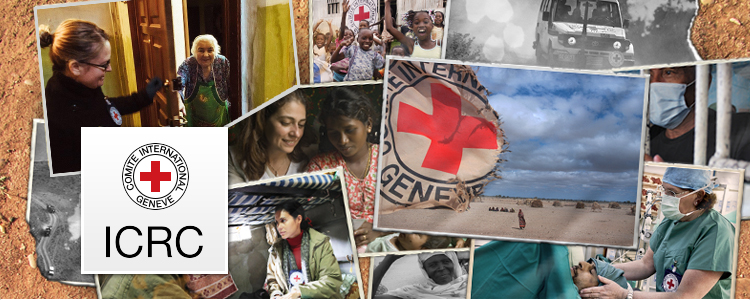 The International Committee of the Red Cross (ICRC) is an impartial, neutral and independent organization whose exclusively humanitarian mission is to protect the lives and dignity of victims of armed conflict and other situations of violence and to provide them with assistance. The ICRC also endeavors to prevent suffering by promoting and strengthening humanitarian law and universal humanitarian principles. Established in 1863, the ICRC is at the origin of the Geneva Conventions and the International Red Cross and Red Crescent Movement. Please visit www.icrc.org for more information. In 2014 and recently, the ICRC expanded its presence in Ukraine. There are more than 600 ICRC staff working in Kyiv, Donetsk, Luhansk, Dnipro, Poltava, Lviv, Odesa and Vynnytsia.
Vacancy Notice
The ICRC Delegation in Kyiv seeks to fill the following position:
Water and Habitat (WatHab) Administrative Assistant based in Odesa (ODE) Sub-Delegation
CORE RESPONSIBILITIES
Maintains updated the Memorandum of Understanding (MoU) table in coordination with the deputies;
Prepares the MoU package to be sent to the STM (TeamBox in the Lotus Notes) responsible, based on the documents provided by the engineers (project memo, invoices/BoQ/commercial offers, bank details, letter of requests);
Makes sure that WPA/PAM is up to date in coordination with the Data & Reporting Knowledge Manager;
Contribute to the department reporting (CoH, Omega, QTR) in coordination with the reporting focal point;
Ensure the correct filing in TS and archiving of hard copy documents in coordination with the Data & Reporting assistant;
Ensure that the implementation of the DTP in coordination with the LOG Focal Point;
Make sure that the WatHab Absence sheet is up to date for ODE;
Maintains a database of WatHab KYN and ODE external interlocutors;
Prepares for meetings by setting up rooms and materials, including technical set-up for conference calls, presentations and video conferences;
Assist by organizing FT (FTF and accommodation);
Assist with translation and interpreting when requested;
Assist by preparing presentation, Minute of Meeting (MoM) and other documents when requested;
Assists with organizing seminars, training sessions and workshops when requested;
Contributes to producing tools adapted to their unit's needs;
REQUIREMENTS AND EXPERIENCES
Excellent command (spoken and written) of English, Ukrainian and Russian
High school diploma or equivalent training.
1 - 3 years' experience in a similar field.
Five years' experience in a secretarial position, preferably within the ICRC.
Computer skills, including Microsoft Office suite, SharePoint and IBM Lotus Notes.
Capacity to adhere to and to implement procedures
good communication skills
Rigor, method and analytical skills
Experience with humanitarian organizations and basic engineering knowledge will be an asset
Personal Competencies
High level of motivation, commitment to accuracy;
Ability to demonstrate flexibility and taking initiatives;
Excellent communication and interpersonal skills;
strong sense of responsibility;
capacity to adhere to and to implement procedures;
Ability to work methodically with demonstrated analytical skills;
Genuine interest to work in humanitarian aid field;
Strong interpersonal skills and customer service attitude;
Strong sense of autonomy;
good team player.
We offer a rewarding and enriching work in a humanitarian and international environment, and also:
Initial training and on-boarding organized
Opportunity to work and grow in an international working environment in the humanitarian sector
Good working condition and competitive salary with benefits
Starting date: ASAP
HOW TO APPLY
Please submit your CV, along with your motivation letter in English and salary expectations only to the attention of Human Resources Department.
Deadline for applications: 21/09/2022
Only candidates meeting the above-mentioned criteria will be considered and contacted for tests and/or interviews. No queries by phone please.
Похожие вакансии по городам:
Похожие вакансии по профессиям: