Эта вакансия уже завершена
Job no: INT9457 (https://jobs.oxfam.org.uk/vacancy/19102/description)
Contract type: Fixt Contract (365 days)
Duty Station: Kiev
Location: Ukraine
Categories: Property & Logistics
DIMENSIONS OF THE ROLE
OXFAM works in some of the world's toughest places, to reach the world's most disadvantaged children. To save their lives. To defend their rights. To help them fulfil their potential.
Across 90 countries and territories, we work for every people in needs, everywhere, every day, to build a better world for everyone.
Please send the CV in English
KEY RESPONSIBILITIES
Carry out program logistics including procurement of supplies, and contractors as needed;
Organize logistics of in-country and off-shore trainings, conferences and study tours;
Coordinate his/her activities with the Log & Admin Officer;
Provide personnel, finance, legal, and security support to the program as needed;
Ensure effective use of funds only for purposes described in the program design and budget and per guidance provided by the Log & Admin Officer.
Liaise with service providers as needed;
Obtain information and quotes for procurement processes;
Oversee the administration of program files and relevant documents, including the filing of documents, physically and electronically;
Registering and tracking all incoming and outgoing physical correspondence;
Perform receptionist, operator and librarian tasks as needed;
Assist in the preparation and implementation of financial processes as needed;
Manage public information materials;
Perform other logistical and administrative tasks within the program's scope of activities, as instructed by management.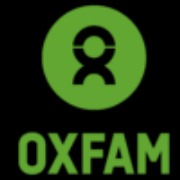 Галина