Ця вакансія вже завершена
Інші країни
1 Karyatidon, Limassol, Cyprus, 4180
Join FxPro : an international fintech company for talented professionals. We are always on the lookout for individuals who can perform and excel in a dynamic and innovative working environment. We view each and every one of our employees as an indispensable part of the team. Join our growing international team with offices in Limassol, London, Monaco, Nassau & Dubai with 200+ FxPro employees of 22 nationalities.
As a Senior Java Developer you will be a part of our rapidly growing IT department and you will join the Java team. You will actively work with development & support teams to contribute to improving our product quality. There are several products that the Java team develops and supports, including: high-loaded CFD trading system, Investment system (core part and several microservices around) and part of banking system (several microservices).
The tech stack that our developers work with is:
Java 11/17 (OpenJDK, Azul) (Core, Multithreading), Networking - (TCP, Protobuf, Netty) , REST, gRPC
Frameworks - Spring (Core, Data, Security), Spring Boot, Spring Flux, Hibernate, Openhft Queue
Platforms - Apache Kafka, Grpahana/Prometheus, ELK, Solace
DBs - PostgreSQL
CI/CD - Jenkins
K8S


You will:
Develop and support high-load, low-latency trading platforms and the microservices around these platforms.
Design and develop new functionalities in line with business requirements, following company standards (code quality, test coverage, TDD, BDD, performance requirements).
Proactively identify and report issues, vulnerabilities, and other technical problems that exist or might appear in the company's code.
Collaborate with team members, other teams, project managers, and business analysts to meet the company goals.
We are looking for:
Basic command of the English language. Greek and/or Russian is considered an advantage.
Minimum 3 years experience as a Java Developer.
Bachelor's degree. A degree in Computer Science or other IT-related discipline is an advantage.
Experience in Test Driven Development and Continuous Integration.
Strong J2SE programming skills (multithreading, data structures, streams).
In-depth knowledge of Object-Oriented programming and SOLID principles.
Experience with the development of microservices. The preferable tech stack is Spring Boot, Apache Kafka, Docker, Kubernetes.
Relevant Experience in FinTech is considered an advantage (Stock trading, Forex, Investments, etc.).
TCP/IP networking and sockets programming experience would be an advantage.
We offer:
Excellent compensation package including 13th salary;
hybrid work schedule;
Relocation package for you and your family (tickets, visas, work permit, hotel & transfer for the first months, etc.);
PC on Linux or iMac, one, two or more displays? You choose!
Medical and life insurance, provident fund, in-house gym with a personal trainer; courses and conferences, Company discount card for various products & services, and many more;
Free daily catering, snacks and beverages;
Career growth and professional development.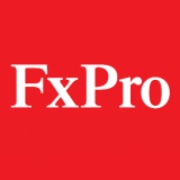 FxPro Careers