Ця вакансія вже завершена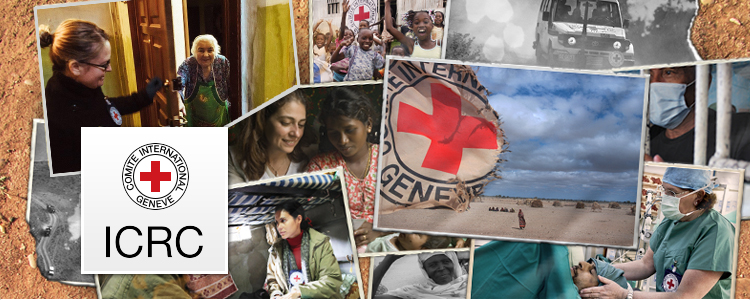 The International Committee of the Red Cross (ICRC) is an impartial, neutral and independent organization whose exclusively humanitarian mission is to protect the lives and dignity of victims of armed conflict and other situations of violence and to provide them with assistance. The ICRC also endeavours to prevent suffering by promoting and strengthening humanitarian law and universal humanitarian principles. Established in 1863, the ICRC is at the origin of the Geneva Conventions and the International Red Cross and Red Crescent Movement. Please visit www.icrc.org for more information. There are more than 600 ICRC staff working in Kyiv, Donetsk, Luhansk, Dniepro, Poltava, Sloviansk, Odesa and Vynnytsiya.
Vacancy Notice
The ICRC Delegation in Donetsk seeks to fill the following position:
Security Guard based in Donetsk
AIM OF THE POSITION
The Security Guard provides and maintains security in the assigned premises.
CORE RESPONSIBILITIES
Assure proper security control of the ICRC premises (office building, warehouse and compound)
Execute access control regime
Patrolling of the compound (office and warehouse)
Follow the safety and security instructions
Controls access of staff, visitors and vehicles
Announces and directs/escorts visitors
Keeps the Security Log Books and all related documentation up to date
Reports immediately all non-routine occurrences and security incidents
Contributes to fire prevention and fighting
Responds to intrusions
Monitors CCTV and intruder alarm system
The tasks and responsibilities defined above are not exhaustive and can evolve depending on organizational needs.
POSITION REQUIREMENTS
Education and Professional qualifications
Primary school education
Similar work experience desirable
Good physical conditions
Basic knowledge of English is an asset
Good communication skills
Absence of prior criminal convictions
Personal Competencies
Genuine interest to work for humanitarian sector
High level of motivation, commitment to accuracy
Ability to demonstrate flexibility and taking initiatives
Excellent communication and interpersonal skills
Strong sense of responsibility
Capacity to adhere to and to implement procedures
Ability to work methodically with demonstrated analytical skills
Your profile
Genuine interest to work in humanitarian aid field
Strong interpersonal skills and customer service attitude
Strong sense of autonomy and responsibility
Good team player.
We offer a rewarding and enriching work in a humanitarian and international environment, and also:
Initial training and on-boarding organized
Opportunity to work and grow in an international working environment in humanitarian sector
Good working condition and competitive salary with benefits
Starting date: August 2022
HOW TO APPLY
Please submit your CV, along with your motivation letter in English and salary expectations to the attention of Human Resources Department:
Deadline for applications: 04/08/2022
Only candidates meeting the above-mentioned criteria will be considered and contacted for tests and/or interview. No queries by phone please.
Схожі вакансії по містах:
Схожі вакансії за професіями: