Ця вакансія вже завершена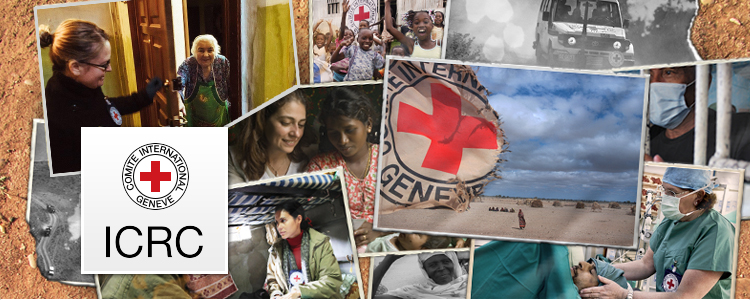 The International Committee of the Red Cross (ICRC) is an impartial, neutral and independent organization whose exclusively humanitarian mission is to protect the lives and dignity of victims of armed conflict and other situations of violence and to provide them with assistance. The ICRC also endeavours to prevent suffering by promoting and strengthening humanitarian law and universal humanitarian principles. Established in 1863, the ICRC is at the origin of the Geneva Conventions and the International Red Cross and Red Crescent Movement. Please visit www.icrc.org for more information. In 2014 and recently, the ICRC expanded its presence in Ukraine. There are more than 600 ICRC staff working in Kyiv, Donetsk, Luhansk, Dnipro, Poltava, Lviv, Odesa and Vynnytsia.
Vacancy Notice
The ICRC Delegation seeks to fill the following position
Cashier and Movement officer
Based in Odesa
AIM OF THE POSITION
The Cashier and Movement officer is:
accountable for the physical processing of cash transactions and the integrity of physical cash balances for its office
in charge of the "Welcome" activities related to coordinating pick-up/drop-off of ICRC staff and guests, accommodation and travel arrangements.
The position requires technical, organizational, communication skills. We are looking for an efficient, pragmatic and solution-oriented candidate, who is able to organize his/her priorities and communicate easily with internal and external interlocutors.
CORE RESPONSIBILITIES
Participates in organizing pick-up and accommodation (hotel, apartment, house) for staff and guests.
Helps organize staff travel (plane, train, bus, etc.) by the most effective costs/mean.
Keeps all appropriate databases up to date on staff members, missions and other travel, document validity, residences.
Organizes Welcome files, business cards, briefing programmes and tours of the office for new arrivals.
Organizes events/meetings/seminars.
Handles the site's cash disbursements and payments.
Prepares invoices for payment (by cash, check or bank transfer).
Carries out daily cash count and reconciliation.
Handles cash replenishment from the bank and ensures the cash office safe's is sufficiently supplied.
Ensures respect for financial procedures and guidelines and explains them to the colleagues.
When required, imputes non-cash entries in the finance database.
POSITION REQUIREMENTS
Minimum required knowledge & experience:
Completed secondary school or technical college.
At least 2 years' work experience in a similar field.
Work experience in international organizations is an asset.
Good knowledge of accounting software is an asset
Good knowledge of spoken and written English, Ukrainian and Russian.
Computer literacy.
Personal Competencies
Organized and good communication skills
Is a Team player
Social package and other benefits
Official employment according to Ukrainian labor law
Annual paid 28 calendar days' vacation
Medical insurance for employee and family
ICRC Institutional trainings
Individual development covered by ICRC
Foreign language courses
Convenient office location in city center
Starting date: ASAP
HOW TO APPLY
Please submit your CV, along with your motivation letter in English and salary expectations to the attention of the Human Resources Department.
Deadline application: 24/07/2022
Only candidates meeting the above-mentioned criteria will be considered and contacted for tests and/or interview. No queries by phone please.
Схожі вакансії по містах:
Схожі вакансії за професіями: