Ця вакансія вже завершена
The International Committee of the Red Cross (ICRC) is an impartial, neutral and independent organization whose exclusively humanitarian mission is to protect the lives and dignity of victims of armed conflict and other situations of violence and to provide them with assistance. The ICRC also endeavors to prevent suffering by promoting and strengthening humanitarian law and universal humanitarian principles. Established in 1863, the ICRC is at the origin of the Geneva Conventions and the International Red Cross and Red Crescent Movement. Please visit www.icrc.org for more information. In 2014 and recently, the ICRC expanded its presence in Ukraine. There are more than 600 ICRC staff working in Kyiv, Donetsk, Luhansk, Dnipro, Poltava, L`viv, Odesa and Vynnytsiya.
Vacancy Notice
The ICRC Delegation seeks to fill the following positions
ECONOMIC SECURITY FIELD OFFICER
Multiple positions available based in Dnipro
AIM OF THE POSITION
Economic Security Generalist 2 plans, implements and monitors the ICRC's economic security (EcoSec) program in line with the country strategy and under the supervision and guidance of their hierarchical superior. Working under supervision and with support from an Economic Security Delegate, has most of the following responsibilities.
CORE RESPONSIBILITIES
Designs or adjusts data-collection tools.
Collects data using data-collection tools and devices.
Enters data into and maintains the survey database and the EcoSec Program Management Tool (EPMT).
Performs mid-level qualitative and quantitative data analysis.
Describes results and produces data visualizations.
Collects data using methods that are in line with the household economy approach.
Collects and analyzes market price data.
Collects nutrition information at the household level; uses their basic understanding of malnutrition to identify vulnerabilities and nutritional shortcomings.
Analyzes strengths, weaknesses, opportunities and threats (SWOT analysis) to identify possible response options.
Contributes to identifying response options based on an analysis of EcoSec core components (food consumption/production, living conditions, income support and capacity-building).
Contributes to designing a good method for registering beneficiaries.
Contributes to developing methods, plans, implementation, logistics and reporting for aid distribution.
Carries out on-site aid distributions.
Contributes to designing and implementing voucher, fair, food/cash-for-work, cash transfer and microeconomic initiative programs.
Contributes to analyzing the security, socioeconomic, cultural and political environment as it relates to the ICRC.
Contributes to internal reporting.
Translates documents for internal use and interprets upon request.
May contribute to providing supervision, guidance, support for EcoSec staff at the B1 levels.
Provides administrative support.
The tasks and responsibilities defined above are not exhaustive and can evolve depending on organizational needs.
POSITION REQUIREMENTS
Minimum required knowledge & experience
High school diploma, technical education or professional or university degree in a related field.
Good command (spoken and written) of English; knowledge of the local language(s).
1 - 3 years' experience in a similar field.
Experience working for an NGO or international organization an asset.
good computer knowledge
Advanced level of MS Excel
good data analysis skills
Experience with mobile data collection tools
Capacity to adhere to and to implement procedures
good communication skills
good negotiation skills
Personal Competencies

Genuine interest to work for the humanitarian sector;
High level of motivation, commitment to accuracy;
Ability to demonstrate flexibility and taking initiatives;
Excellent communication and interpersonal skills;
strong sense of responsibility;
capacity to adhere to and to implement procedures;
Ability to work methodically with demonstrated analytical skills;
your profile
Genuine interest to work in humanitarian aid field;
Strong interpersonal skills and customer service attitude;
Strong sense of autonomy and responsibility;
good team player.
We offer a rewarding and enriching work in a humanitarian and international environment, and also:
Initial training and on-boarding organized
Opportunity to work and grow in an international working environment in the humanitarian sector
Good working condition and competitive salary with benefits
Starting date: ASAP
HOW TO APPLY
Please submit your CV, along with your motivation letter in English and salary expectations only to the attention of Human Resources Department.
Deadline for applications: 07/08/2022
Only candidates meeting the above-mentioned criteria will be considered and contacted for tests and/or interviews. No queries by phone please.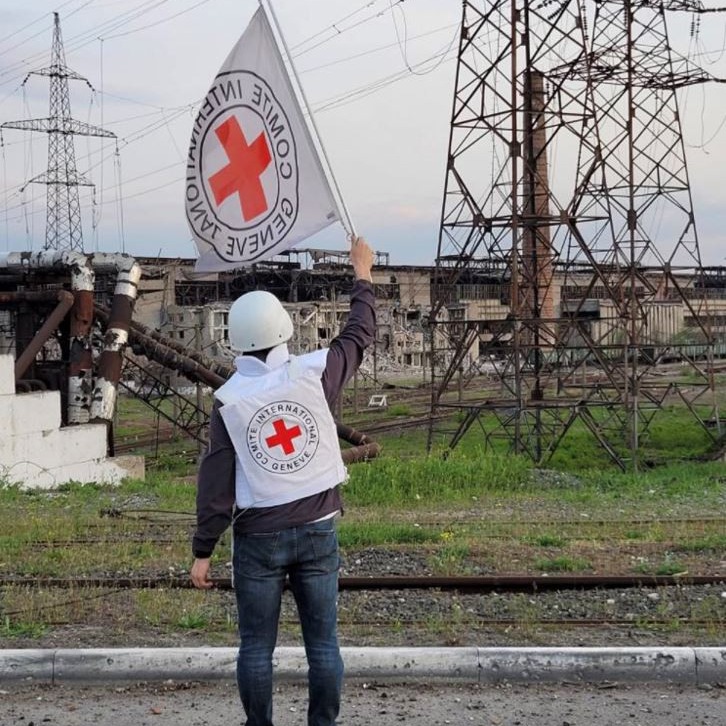 ICRC Ukraine HR Team
Схожі вакансії по містах:
Схожі вакансії за професіями: