Ця вакансія вже завершена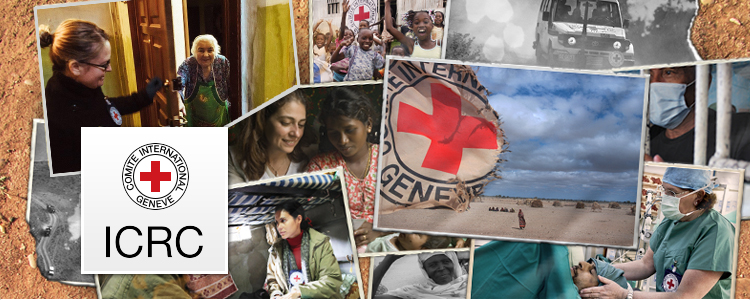 The International Committee of the Red Cross (ICRC) is an impartial, neutral and independent organization whose exclusively humanitarian mission is to protect the lives and dignity of victims of armed conflict and other situations of violence and to provide them with assistance. The ICRC also endeavours to prevent suffering by promoting and strengthening humanitarian law and universal humanitarian principles. Established in 1863, the ICRC is at the origin of the Geneva Conventions and the International Red Cross and Red Crescent Movement. Please visit www.icrc.org for more information. In 2014 and recently, the ICRC expanded its presence in Ukraine. There are more than 600 ICRC staff working in Kyiv, Donetsk, Luhansk, Dniepro, Poltava, Sloviansk, Odesa and Vynnytsiya.
Vacancy Notice
The ICRC Delegation in Kyiv seeks to fill the following position:
RADIO ROOM OPERATOR (2 positions)
Based in KYIV
AIM OF THE POSITION
The Radio Room Operator is responsible for information gathering, VHF Radio sessions and dispatching Skype and telephone calls according to the existing protocols. The operator provides for vehicles and convoys monitoring and support of the ICRC activities in Ukraine, guarantees that standard operating procedures are implemented correctly and respected by all concerned parties to ensure the ICRC teams' safety.
CORE RESPONSIBILITIES
Transmits and receives messages through VHF radio, telephone, fax, satellite, taking into consideration the nature and priority of communications to be transmitted;
Keep tracks of all ICRC vehicle, permanent field movement follow-up ;
Records individual movements; conduct radio checks with ICRC staff;
Maintains a station log where all occurrences related to the operation of the ICRC;
Operating telecommunication equipment (telephone, computer, two-way radio);
Keep Telecommunications Equipment Operational, and ensures that all the equipment placed under his/her responsibility is in good working condition;
Keep the Management and Radio Room Supervisor informed of any information or incident that could have a bearing on the security of staff and property;
Briefing users on procedures and telecom equipment use;
Registering and treating information confidentially, rapidly and with accuracy;
Reporting;
Perform any other tasks as assigned by the Radio Operator Supervisor.
The tasks and responsibilities defined above are not exhaustive and can evolve depending on organizational needs.
POSITION REQUIREMENTS
Education and professional qualifications

High school diploma or equivalent.
Previous experience as telephonist, secretary, radio operator or similar;
Fluent in spoken and written English;
Proficient computer user;
Rigorous and methodical person;
Good knowledge of Ukrainian geography;
Capacity to adhere to ICRC procedures;
Skilled in the following competencies: Adapting & Learning; Planning, Organization & Assessment; Communication (Ability to express views and ideas); Analysis & Synthesis
Personal Competencies

Genuine interest to work for humanitarian sector;
High level of motivation, commitment to accuracy;
Ability to demonstrate flexibility and taking initiatives;
Excellent communication and interpersonal skills;
Strong sense of responsibility;
Capacity to adhere to and to implement procedures;
Ability to work methodically with demonstrated analytical skills;
Your profile
Genuine interest to work in humanitarian aid field;
Strong interpersonal skills and customer service attitude;
Strong sense of autonomy and responsibility;
Good team player.
We offer a rewarding and enriching work in a humanitarian and international environment, and also:
Initial training and on-boarding organized
Opportunity to work and grow in an international working environment in humanitarian sector
Good working condition and competitive salary with benefits
Convenient 8-hour shift schedule: the 1st day – a morning shift at 08:00-15:00, the 2nd day – an afternoon shift at 15:00-23:00 and the 3rd day – a night shift at 23:00-08:00; then two days off, maximum 40 hours per week.
Starting date: June 2022
HOW TO APPLY
Please submit your CV, along with your motivation letter in English and salary expectations by email only to the attention of Human Resources Department.
Deadline for applications: 28.06.2022
Only candidates meeting the above-mentioned criteria will be considered and contacted for tests and/or interview. No queries by phone please.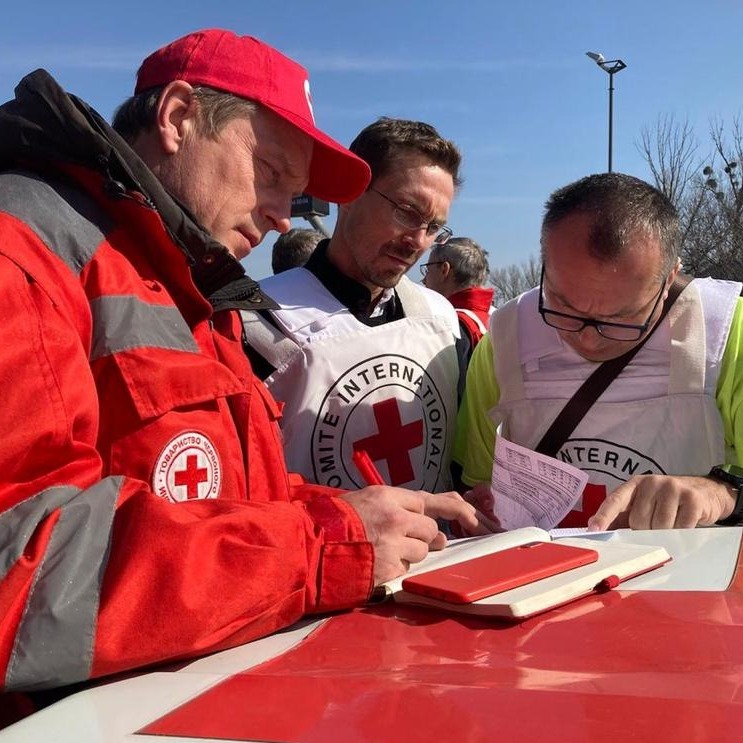 ICRC Ukraine HR Team
Схожі вакансії по містах:
Схожі вакансії за професіями: