Эта вакансия уже завершена
IDENON welcomes talented professionals to join our dynamic company as a Technical Integration Manager. We are seeking a driven and motivated individual to join our team. You will be a key player in the delivery of our products and services, working with some of the brightest minds in the industry.
Who we are
IDENON is a Ukrainian company that builds global tech businesses. IDENON ecosystem includes 3 projects that work in online gaming industry.
The following skills are important to us:
— 2+ years of experience in a similar position;
— Understanding of client-server systems;
— Experience with technical documentation;
— Ability to use developer tools (chrome dev tool, etc.);
— Knowledge of English at the Upper-intermediate level;
— Multitasking;
— Analytical mindset.

Your future responsibilities:
— Conducting integration with new providers and operators;
— Software Configuration;
— Diagnostics of problems received from the partners;
— Testing of integrations;
— Providing partners with access to internal services;
— Processing all incoming requests from partners (messengers, mail, support portal);
— Tracking and responding to monitoring triggers;
— Notifying partners of problems and assisting in resolving issues that arise.
What we offer:
— Flexible schedule — You will have the opportunity to choose where you want to work — at one of our comfortable offices or home. We ensure comprehensive company-paid 17 paid days off during the year; unlimited sick leaves and you can request an unpaid leave of absence.
— Learning and professional growth — Expert communities paid certifications and professional events.
— Growth environment — Achieving your goals is much easier with a strong team by your side. It is made up of industry experts and technology enthusiasts who work together towards a common vision.
We value honesty, openness, friendliness, positive attitude, independence.
Let's create a cool product with us:)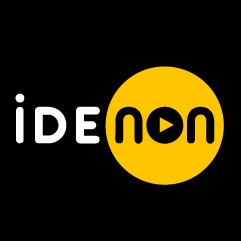 Kovalenko Yana
Похожие вакансии по городам:
Похожие вакансии по профессиям: