Удаленная работа
Гибридная
Полная занятость
Медичне страхування
Компенсація навчання
Корпоративні заходи
Офіс з генератором
IDENON welcomes talented professionals to join our dynamic company as a Treasury Manager. We are seeking a driven and motivated individual to join our team. You will be a key player in the delivery of our products and services, working with some of the brightest minds in the industry.
Who we are
IDENON is a Ukrainian company that builds global tech businesses. IDENON ecosystem includes 3 projects that work in online gaming industry.
The following skills are important to us:
Bachelor's degree in Finance;
5+ years experience in operations and support in the financial services industry, with direct experience in Treasury/Cash Management Solutions, products and services;
English level Upper-Intermediate;
Good organization skills and keen attention to detail;
Must be able to meet deadlines and resolve problems in a timely manner;
Ready to learn and cross-train employees in job functions;
Strong written and verbal communication skills;
Knowledge of computer software and applications (Microsoft Outlook, Word, Excel).
Will be a plus:
Experience in opening bank accounts.
Your future responsibilities:
Improvement and automation of treasury processes, writing a technical task;
Preparing of Cash Flow statement;
Allocation of payments between Business Units and management accounting items;
Cash flow planning;
Working with the payment schedule;
Cash flow budget and forecast development;
Making payments and control;
Monitoring of accounts receivable and accounts payable;
Operations in ERP system;
Correspondence with clients, suppliers and banks regarding payments;
Reconciliation of mutual settlements with counterparties.
What we offer:
Flexible schedule — You will have the opportunity to choose where you want to work — at one of our comfortable offices or home. We ensure comprehensive company-paid 17 paid days off during the year; unlimited sick leaves and you can request an unpaid leave of absence.
Learning and professional growth — Expert communities paid certifications and professional events.
Growth environment — Achieving your goals is much easier with a strong team by your side. It is made up of industry experts and technology enthusiasts who work together towards a common vision.
We value honesty, openness, friendliness, positive attitude, independence.
Let's create a cool product with us:)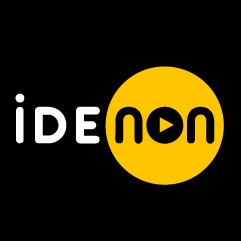 Kovalenko Yana
Похожие вакансии по профессиям: