Эта вакансия уже завершена
Our client is a full-service, integrated, media planning and buying agency. They align the most successful and efficient media strategies with the goals of their clients, regardless of channel. They are in the business of helping brands achieve success through best-in-class media solutions by leveraging data, technology, and most importantly talented experienced teams.
Our client blends cutting edge research and technology with ingenuity, human insights and creativity, delivered in a seamless experience for brands. Their proprietary platforms and partnerships provide access to highly customized and powerful data.
Now we are looking for a SEM Specialist who creates, manages and optimizes PPC advertising campaigns on Search Engines, Display Networks and Social Media platforms.
Requirements:
2+ years of experience in digital marketing focused on paid search proper (Google Ads/MSN) and user analytics;

Experience managing complex accounts or accounts with multiple pixels per account, this would be a big plus;

Advanced Excel skills including pivot tables, vlookups, and macros;

Ability to thrive in a fast paced environment and to manage multiple campaigns and tight deadlines;

Problem solving and analytical skills coupled with the ability to act independently across competing priorities;

Strong acumen for applying critical thinking and analytics to formulate and test; hypotheses - Ability to manage multiple projects/campaigns across internal teams;

Strong communication skills;

Ability to speak, write and read English proficiently;

Willingness to work with EST time zone (working hours 15:00 - 23:00);

Ability to work consistently and reliably (stable Internet connection during working hours should be guaranteed);

Associated Degree required, Bachelor's degree preferred.
Responsibilities:
Manage campaigns from proposals through development, testing, execution and completion against client goals;

Oversee and plan client advertising PPC budgets across vendors, time-scheduled flights, and among programs/services/offerings;

Set and optimize bids at keyword, placement, ad set, device, geographic and other levels;

Keyword, display and social targeting portfolio development and refinement;

Develop effective plans to optimize conversion rates and maximize client ROAS;

Identify niche strategies in specific verticals and consistently incorporate developing strategies into existing campaigns;

Implement cohesive testing strategy for each element of campaigns;

Generate accurate and informative periodic internal and external reporting.
What we offer:
Competitive compensation, based on experience;

Possibility to work remotely;

Convenient and bright office located in Kyiv with generator and Starlink;

Medical insurance;

An open, transparent and fun work culture;

Career and professional growth;

Long-term employment with paid vacation and other social benefits.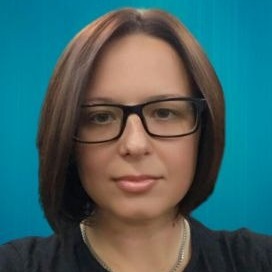 Олена