Эта вакансия уже завершена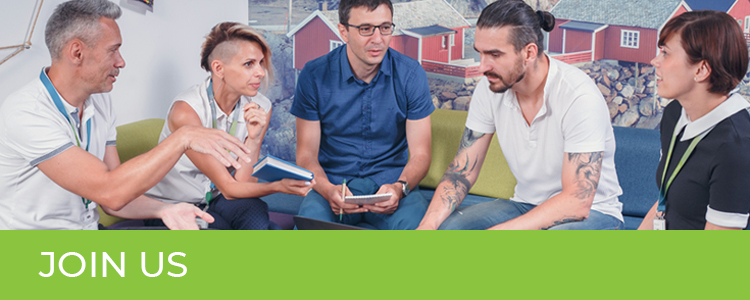 Infopulse is inviting talented professionals to join our Presales team as a Bid Manager.
We are a «customer-focused team with a mission to enable creation of valuable solutions for customers based on Infopulse services, technology and strategy for customers and prospects in cooperation with Infopulse Sales/Account Managers and Customers' organizations.
The main principle of the Bid management organization is flexibility to cooperate with the rest of the team and fulfill tasks that may not be not part of the predefined role. Flexibility needs to be applied in order to achieve goals set by Infopulse.
The team is organized as a pool of technical experts, who are assigned to different activities based on several criteria like areas of expertise, profile and skills. As a Bid Manager, you will act as a responsible for business understanding of Infopulse prospects and customers, their RFI/RFQ or other types of requests, research of pain points and range of Infopulse offering to solve them, accumulation and sharing of knowledge within the team, management of the presales/bid qualification process.
You will provide a direct project support to Sales team and Business Units in building commercial offers, which combine strategic business values and value propositions, strong technical architecture, reliable delivery set-up, and qualitative presentation.
Areas of Responsibility:
Bid/presales management: assign the bid team by request, manage the bid team, coordinate internal presale/bid activities, support sales and corporate management in bid qualification, authorization and approval processes
Analyze customers' technical, business and strategic requirements, needs and goals; design an innovative, but feasible solution and value propositions
Qualify business opportunities according to Infopulse' Sales Strategy, customer budget, technical requirements compliance, price calculation, project risk evaluation, etc.
In close cooperation with Sales Manager, discuss customers' business needs externally with customers and internally with other departments of Infopulse organization including Business Units and Corporate Marketing
Provide Sales Manager recommendations for developing a winning strategy and create a valuable solution design during the sales cycle
Provide account technical information to the Sales Manager in order to enrich the account development plans which are base for the sales strategy to current Infopulse' customers
Provide Sales Manager with response to customers' 'Request for proposals' or other types of requests in time taking into account the Sales Manager timeline
Validate bid responses and compliance matrices and create proposal documents
Generate the proposal template
Present to customers and conduct technical and business workshops on-site and at trade shows together with Sales Manager
Knowledge sharing: transformation of lessons learned to assets in Repository
Other assigned tasks
Qualifications:
5+ years of experience in analysis (system and/or business analysis) and/or technical presales
Customer focus — understanding of IT services range
Understanding of technology stack
Project management skills
Skills in business requirements analysis (problems & opportunities, goals, objectives, project scope, stakeholder needs analysis)
Solution requirements skills (functional, non-functional requirements)
Strong skills in preparing different types of analytical documents and managing analytical records
Presentation skills including creativity in the generation of slides and convincing business values
Advanced verbal and writing communication skills
Language skills: Fluent in English (German second language is a benefit)
Understanding of sales and pricing as well as pricing calculation
Understanding of business models, business processes
Bid management expertise
Analytical skills
Being good at self-learning
University degree in electrical engineering, computer science or equivalent
Working in a team
Personal attitude: you should be prepared to travel internationally (worldwide), emanate leadership, be persuasive, show enthusiasm, be dedicated to the job and success-driven.
больше 500 сотрудников
с 2006 года на рынке
Похожие вакансии по профессиям: