Эта вакансия уже завершена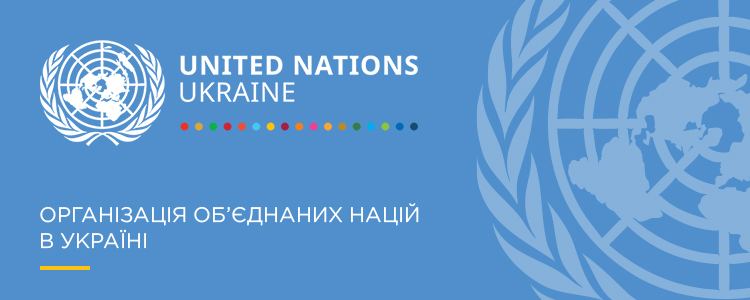 Днепр
ул. 26а, Виконкомівська
UNDP Ukraine invites applications from highly qualified and experienced Ukrainian professionals for the post of the Administrative Associate.
The incumbent will accelerate gender equality and women's empowerment with all implementations and promote UNDP's mandate as a gender-responsive organization with zero tolerance for any kind of discriminatory and abusive behaviour, including sexual harassment, sexual exploitation, and abuse.
Duties and Responsibilities
Supports implementation and coordination of programme/project activities and operational services in the assigned area through:
Full compliance of administrative activities with UN/UNDP rules, regulations, policies and strategies;
Support of programme monitoring, coordination and implementation, including follow-up on operational support services (payments, recruitments, minor procurement);
Compilation and preparation of presentation materials, background information and documentation for meetings and missions;
Organization of workshops, trainings, and other programme and operational related events;
Administrative support to conferences, workshops, retreats;
Monitoring and follow-up on operational support issues, with a focus on HR-related issues, and providing accurate and timely updates to the supervisor;
Provision of inputs on administrative business processes mapping and implementation of the internal standard operating procedures (SOPs);
Prepare programme related correspondence, maintain contacts with governmental and non-governmental institutions, local authorities, NGOs, etc;
Research and retrieval of statistical data from internal and external sources; preparation of statistical charts, tables and reports if required.
Ensures effective administrative and logistical support to the Programme implementation, as required, through:
Contacts with visitors and staff, coordination of appointments and meetings, acting as an interpreter when required and/or taking minutes;
Translation of simple correspondences, when needed;
Organization of shipments, customs clearance arrangements, preparation of documents for UNDP shipments (received/sent), preparation of all necessary documentation, implementation of follow-up actions if required;
Performance of a Travel Requester role in Atlas and preparation of E-req for procurement of goods and services;
Providing logistical support, including travel arrangements, accommodation, visas, tickets, etc. to the programme component staff;
Facilitating the process of minor procurement and delivery of programme-related goods and services through tender process in accordance with SOP;
Follow up on deadlines, commitments made, actions taken and coordination of collection and submission of the reports to the Supervisor;
Assistance in the preparation of budgets by the provision of statistical data relevant to operations;
Preparation and proper control of supporting documents to payments and activities related to operations;
Provision of information for audit.
Supports office maintenance and proper assets management through:
Arrangement of vehicle transportation, regular vehicle maintenance and insurance;
Checking and recording of vehicle daily log and gas consumption, update and maintenance of vehicle history report;
Custodian for management of office stationery supplies including maintenance of stock list of stationery;
Distribution of stationery as required by staff and keeping a log of distribution;
Coordination of assets management in the Project Office, maintenance of records, timely preparation and submission of periodic inventory reports;
Maintenance of files and records relevant to office maintenance.
Supports knowledge building and knowledge sharing through:
Participation in the trainings for the Programme personnel;
Briefing/debriefing of Programme personnel on issues relating to area of work;
Sound contributions to knowledge networks and communities of practice.
Liaises with UNDP HR Unit and provides HR support services to the Progamme personnel.
Performs relevant supervision of assigned drivers.
Ensures mainstreaming of gender equality considerations in the project implementation, promote a safe and enabling environment free of any kind of discrimination and abusive behaviour.
Desired skills
Entrepreneurial thinking:
Ability to create clarity around UNDP value proposition to beneficiaries and partners and to develop service offers responding to client needs based on UNDP's organizational priorities and mandate
Effective Decision Making:
Ability to take decisions in a timely and efficient manner in line with one's authority, area of expertise and resources
Knowledge Generation:
Ability to research and turn information into useful knowledge, relevant for context, or responsive to a stated need
Knowledge Facilitation:
Ability to animate individuals and communities of contributors to participate and share, particularly externally
Results-based Management:
Ability to manage programmes and projects with a focus at improved performance and demonstrable results
Working with Evidence and Data:
Ability to inspect, cleanse, transform and model data with the goal of discovering useful information, informing conclusions and supporting decision-making
Required Skills and Experience
Education:
Secondary Education is required.
Bachelor's Degree in Business Administration, Management, Economics, Human Resources, Finance, Accounting, Law, Political or Social Sciences or other related areas would be given due consideration but it is not a requirement.
Experience:
Minimum 6 years (with Secondary Education) or 3 years (with Bachelor's Degree) of relevant experience, experience in the field of administration, finance, programme/project support or other relevant fields.
Experience of working with and knowledge of ATLAS will be an advantage.
Experience of working with international organizations/projects will be considered an advantage.
Experience of working with UNDP or another UN agency will be considered a strong asset.
Experience in the usage of computers and office software packages (MS Word, Excel) and advance knowledge of spreadsheet and database packages, experience in handling of web-based management systems.
Required Languages
Fluency in Ukrainian, Russian and English is required.
The following documents shall be required from the applicants:
Personal CV or P11, indicating all past positions held and their main underlying functions, their durations (month/year), the qualifications, as well as the contact details (email and telephone number) of the Candidate, and at least three (3) the most recent professional references of previous supervisors. References may also include peers.
A cover letter (maximum length:1 page) indicating why the candidate considers him-/herself to be suitable for the position.
Managers may ask (ad hoc) for any other materials relevant to pre-assessing the relevance of their experience, such as reports, presentations, publications, campaigns, or other materials.
DEADLINE FOR APPLICATIONS 17 November, 2022.
If you wish to apply for this or other positions with UNDP, please visit UNDP in Ukraine website, section Jobs and apply online:
https://estm.fa.em2.oraclecloud.com/hcmUI/CandidateExperience/en/sites/CX_1/job/6705/?utm_medium=jobshare
UNDP will use a transparent and competitive screening process, though will only contact those applicants in whom there is further interest.
Applications may only be submitted for specific vacancy.
Qualified women are strongly encouraged to apply.
Nationals or others legally authorized to work in Ukraine are eligible for consideration. (country of citizenship or place of permanent residence)
Похожие вакансии по городам:
Похожие вакансии по профессиям: