Эта вакансия уже завершена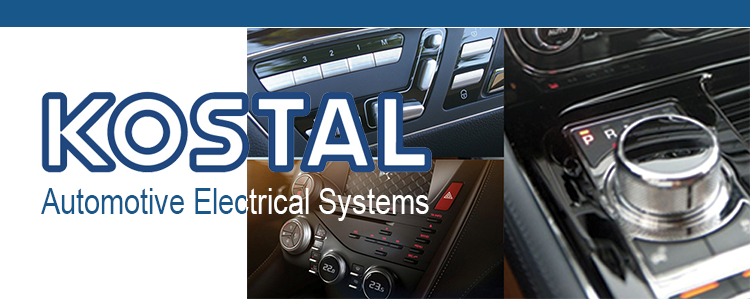 KOSTAL develops and manufactures technologically advanced electronic, mechatronic modules and connector systems for automotive industry. The Group has 46 locations world-wide in 21 countries on four continents with head quarter in Germany and a work-force of about 17 000 people.
KOSTAL Ukraine is stable growing company with more than 15 years history on Ukrainian market. Today KOSTAL Ukraine is a direct supplier of automotive components for different famous manufactures like a Volkswagen, Audi, Porsche, Skoda, Seat, Ford, Tesla, Daimler, BMW, Renault and others.
For further development of our Engineering Center we are looking for young and experienced candidates to fill the position of Design Engineer.
Roles and responsibilities:
Development of products design using Catia V5 as a development team member;
Development of supporting documentation, including DFMEA, tolerance study, structural analysis etc;
Communication with customers, supporting their needs;
Communication with suppliers and tooling vendors;
Preparation of different technical presentations;
Testing of the design samples;
Judgment of single components and assemblies;
Support of production of existing products;
Products upgrade;
Support of Sales, Quality and Project Management;
Handling of technical documentation in data base.
Description of ideal candidate:
Mechanical Engineering Degree;
2+ years related experience with Design and Development;
Experience of development of mass-production products;
Experience of design in CAD applications Catia, NX, Solid Works…;
Basic Knowledge of plastic design;
Knowledge of GD&T Geometric and Dimensional Tolerancing / ISO GPS;
Conversational and technical language skills — English or German;
Must have the ability to occasionally travel International;
Candidate must be self-driven and pro- active.
We offer:
Official employment according to the Labor Code of Ukraine;
Paid vacation and sick leave;
Flexible schedule;
Stable and competitive salary with opportunities of growing (100% legal payments);
Trainings and exchange of experience within the company and with foreign colleagues;
Business trips to other KOSTAL location mostly to Germany and Czech Republic;
Financial and social support to employees in case of relocation;
Foreign languages courses: English;
Young and inspired work community.
Please, contact us:
Kostal Ukraine
Показать контакты +380674410220
больше 500 сотрудников
с 2009 года на рынке
Медицинское страхование

Корпоративный врач/Медпункт

Регулярный пересмотр зарплаты

Компенсация спортзала

Гибкий график