Эта вакансия уже завершена
Job Title : HR manager
Location : Lviv, Ukraine
Duration : 6 months renewable
Report to : Ukraine HR Coordinator
Salary and conditions : Salary will be defined based on the incumbent's experience and competencies in accordance with the TGH's salary scale and terms and conditions.
TGH background
'Actor in a sustainable and shared solidarity'
Established in 1994, TGH (Triangle Generation Humanitaire) is a French international solidarity organization based in Lyon. The organization implements emergency, humanitarian, rehabilitation and development programs in WASH, Food Security and Livelihoods, Shelter/Rehabilitation, Education and Protection sectors. TGH currently operates in 10 countries in Africa, Asia, the Middle East and Europe.
TGH applies a 'zero tolerance' policy with regard to all misconduct affecting the professional credibility of its employees: TGH staff; partners (local or international) and service providers.
TGH strongly condemns all corporal punishment or physical violence, threats of physical violence, sexual abuse or exploitation, harassment and verbal abuse, as well as all other forms of intimidation.
Presentation of the mission:
Operational in Ukraine since 2016 from Kramatorsk to support the most vulnerable populations affected by the conflict in the Donbass region, TGH wishes to continue and strengthen its intervention in Ukraine. In view of the current situation, part of the team has been forced to move to Lviv, a city that now hosts the entire humanitarian and diplomatic community, to ensure its safety. It is therefore from Lviv, located on the western border and still spared by the fighting, that TGH intends to propose an action to respond to the most urgent humanitarian needs.
GENERAL OBJECTIVE: Under the direct supervision of the Deputy of Country Director, HR Officer supports the mission in Human Resources and Administrative issues of TGH offices and projects in Ukraine.
RESPONSIBILITIES
Responsibility 1: Management
Responsibility 2: Recruitment
Responsibility 3: Performance Management
Responsibility 4: Payrolls
Responsibility 5: Administrator
Responsibility 6: Capacity Development
Tasks and responsibilities:
Responsibility 1: Management
Lead HR department and management staff; the HR manager should play a leading role in the department to provide full support to the HR team.
coordination with other departments; the HR manager is responsible for coordinating at all levels with other departments to ensure smooth completion of HR-related processes.
Ensure that all HR policies are understood and respected by all staff.
Ensure that all necessary updates on HR policies/system/manual are made in a timely manner. Keep up to date the HR DATA file with all relevant information.
Contribute to the improvement of HR system/policy.
Collect information regarding all Ukrainian laws and regulations related to HR and report to HR Coordinator.
Responsibility 2: Recruitment
Ensure all recruitments, in the area of operation, carried out in line with the TGH policies
Ensure a transparent, timely and efficient recruitment process is in place in the Areas of Operation.
Provide support to Hiring Managers at all stages of the recruitment process efficiently to organize and recruit candidates within targets.
Advertise vacancies on Ukraine Job Portals.
Manage all local recruitment: advertising, receiving applications, short listing, scheduling interviews and appointing staff. Ensure that HR staff are present as part of the panel at all interviews conducted in Areas of Operations.
Manage the reference checks, terrorist vetting and job offers.
Manage the HR orientation & Inductions for all new staff.
Responsibility 3: Performance Management
Follow up the implementation of probation periods evaluation and performance appraisals for staff on time.
Support the HR Coordinator and the Management team in the development and implementation of an effective and objective performance appraisal system
Support management ensures appraisals are being conducted regularly and appropriately
Support managers and supervisors with training in objective setting and conducting staff appraisals as required.
Responsibility 4: Payrolls
Prepare payroll is accurately based on information received from managers in each department.
Ensure payroll is sent to HR Coordinator to agreed schedule
Ensure time sheets are completed and filed on the personal files.
Responsibility 5: Administrative
Collect information regarding all Ukrainian laws and regulations, including tax, social security, visa, residency, etc., and share with HR Coordinator.
Assist Finance Department for the preparation of necessary documents for the procedures required for tax office, social security office, residency office, ministry of interior etc.
Assist Deputy of Country Director in preparation of audits.
Perform translation tasks as required.
Responsibility 6: Staff Capacity Development
Oversee staff inductions in the area of operations.
Maintain a training database of agreed training requirements and work with line managers and supervisors to help ensure trainings are conducted within a reasonable timeframe.
Ensure the training tracking sheet to monitor the training identified during appraisals and record all training completed.
Review organizational training needs through needs assessments and review of performance appraisals and work with managers to organize training, development and mentoring initiatives to meet gaps
Line manage and develop the HR team in Ukraine
Conduct exit interviews with staff who are leaving and report to the HR Coordinator and Field Systems Coordinator on key trends.
This list is not exhaustive, you could be asked to perform other tasks as your supervisor may judge necessary
Requirements:
At least 3 years' experience working in a similar position.
Proven experience in HR and administrative management.
Experience of working with Non-Governmental Organizations is an asset.
Flexible approach to manage and prioritize a high workload and multiple tasks with tight deadlines.
Confident & proficient in the use of MS Office.
Good social skills to establish strong working relationships with colleagues.
Due to the nature of the tasks to be performed, confidentiality is a requirement.
Strongly motivated by humanitarian work.
Energetic, positive, flexible and good team player.
good communication skills.
Adaptation capacities to dynamic context.
Working knowledge of SAGA is an asset.
Relevant university degree or similar education is an asset.
Fluency written and spoken in English in addition to Ukrainian, or Russian.
APPLICATION
Please fill this link:
https://docs.google.com/forms/d/1t8oMyTqEY3WmLRpOTyOGD0ztdr6Gxy45odakZ45x4UQ/prefill
Please note that applications without a motivation letter will not be considered. Only successful candidates will be invited for an interview.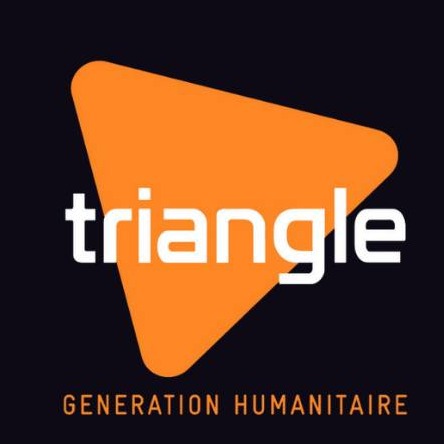 TGH
Похожие вакансии по профессиям: