Эта вакансия уже завершена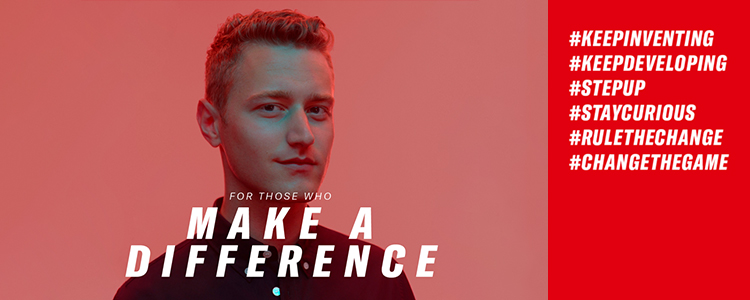 Киев
ул. Сагайдачного, 1
Подольский
Почтовая площадь
HENKEL IS FOR THOSE WHO STEP UP. DO YOU?
At Henkel, you can make a difference and craft your career. That's why you own your projects and take full responsibility from an early stage. Our unique brands in markets around the world open up countless opportunities to follow your convictions and explore new paths. If you have an entrepreneurial mindset that allows you to always think out of the box - take the chance and shape the future together with us.
If you are an agile, target-driven and enthusiastic person, our company will let you achieve your potential in the capacity of Sales Analyst Intern (Entry Level position) for Laundry and Home Care.
Your role:
Support to generate Sales Plan for assortment with agreed numbers from involved functions based on business trends and demand patterns
Cross-functional collaboration with sales, marketing, finance departments during planning cycles by creating and maintenance of forecasting history
Support Sales Planning Manager of creation and maintenance of up-to-date and high quality sales forecast (short and long term).
Support to execute all planning activities at direct customer level
Identify risks and develop effective action plans.
Analyze and troubleshoot related issues in a timely and accurate manner.
Evaluate efficiency of Sales forecasting and maintain planning processes to track and continuously improve Forecast accuracy
Update forecasts for new products, seasonal products, discounts, promotions. Steering listing/delisting process on SKU level.
Identifying and managing potential stock obsolescence to minimize stock write-offs
Assist in SAP Promo discounts maintenance of up-to-date and high quality.
Ability to support company initiatives on developments of new technologies and tools.
Participating in various projects with the aim of improving the forecast reliability and/ or promo price procedures.
Your skills:
Higher education in Logistics, Economics or Marketing
Knowledges of Excel, Power Point, BI (Power BI, Tableau)
English language - Intermediate+
Strong analytical skills
Excellent communication and interpersonal skills
Previous experience in supply chain and planning in FMCG will be a big plus
We offer:
Challenging tasks and goals to fulfill your potential
Extensive career opportunities including international assignments to recognize your growth
Responsibility to have a high impact on company's success
Great corporate culture to inspire you for new achievements
Competitive compensation and benefits package including but not limited with medical insurance, lunch allowance, annual bonus
Join Henkel Ukraine and take the first step into shaping a successful career with us.
Follow our Instagram channel and stay connected - @henkeltalent.
Міжнародна FMCG компанія із головним офісом у м. Дюссельдорф, Німеччина
от 100 до 250 сотрудников
с 2003 года на рынке
Курсы иностранного языка

Медицинское страхование

Скидки сотрудникам

Бонусы и премии

Гибкий график
Похожие вакансии по городам:
Похожие вакансии по профессиям: