Эта вакансия уже завершена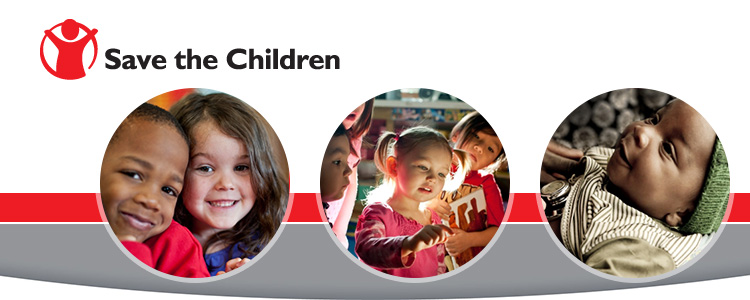 ПРИЗНАЧЕННЯ РОЛІ:
Менеджер із захисту дітей є головною оперативною роллю в реагуванні. Таким чином, відповідальна особа керуватиме операційною групою захисту дітей. Загалом керівник програми захисту дітей відповідає за оперативне управління реагування відділу захисту дітей на кризу з високою якістю та стандартами. Він/вона забезпечуватиме оперативний нагляд за оцінками, пов'язаними із захистом дітей, розробкою, впровадженням і координацією програм із зацікавленими сторонами. Він/вона контролюватиме моніторинг та оцінку заходів із захисту дітей. Відповідальний за виконання обов'язків забезпечуватиме відповідність програмної діяльності Основним гуманітарним принципам і стандартам, дотримання підходів програмування SCI, спираючись на відповідні найкращі практики та отримані уроки, нетворкінг, координацію та партнерство з іншими агенціями, громадянське суспільство та відповідні державні відомства будуть ключовим фактором у виконанні мети роботи.

TEAM/PROGRAMME: Child Protection Ops
Grade: 3
CHILD SAFEGUARDING: Level 3 - the responsibilities of the post may require the post holder to have regular contact with or access to children or young people
ROLE PURPOSE:
In the onset of the conflict in Ukraine, up to 6 million children trapped inside Ukraine are in imminent danger as an increasing number of hospitals and schools come under attack. At least 464 schools and 43 hospitals have been damaged. At least one in five children in Ukraine – or more than 1.5 million – to flee the country. Children who remain with or without families in Ukraine, with many believed to be sheltering inside buildings are also vulnerable to injury or death, as well as to deprivation of food, clean water and health care. As the traditional protective structures, both for formal and informal, are rapidly diminishing, individual Case Management is increasingly emerging the service in demand to protect the vulnerable children in Ukraine..
The Child Protection Manager is the lead operational role within the response. As such the role holder will lead and line manage the CP operational team. Overall the CP Program Manager is responsible for the operational management of the Child Protection response to the crisis with high quality and standards. S/he will provide operational oversight on child protection-related assessments, programme design, implementation and coordination with stakeholders. S/he will oversee the monitoring & evaluation of child protection response activities. The role holder will ensure that program activities are consistent with the Core Humanitarian principle and standards, adhered to the IHL and IRL as well as SCIs programming principles and approaches, drawing on relevant best practices and lessons learned, Networking, coordination and partnership with other agencies, civil society and relevant government departments will be key factor in fulfilling job purpose.
SCOPE OF ROLE:
Reports to: Head of Program Operations
Staff directly reporting to this post: Child Protection Coordinator , Case management Officer and PSS officer.
KEY AREAS OF ACCOUNTABILITY:
Plan, Design and Implement program, organisation's strategy and the general CP sector plan
Program Management:
Overall responsible for the timely implementation of Child Protection project activities ensuring that services are delivered on time, on budget and in compliance with donor regulations.
Ensure award/grant kick off and management tools, including implementation plans, MEAL plans, procurement plans and distribution schedules of program inputs in line with program logistics/supply chain capacity are in place, tracked and updated regularly.
Manage program budget, including phased budgets, monthly budget forecasting and quarterly budget revisions for all grants.
Ensure proper and effective use of program resources, ensuring that all resources/assets in project are managed in line with SC and Donor policy.
Monitor program progress against both programmatic and budgetary targets, and collaborate with the Technical Advisors/Specialists to make adjustments to program design as necessary.
Prepare timely and high quality program and donor reports on project activities in compliance with internal SC requirements and any relevant external donor requirements.
Responsible for liaising with Operations/Field Management and Security on the movement planning of team and any necessary security assessments or reassessments of operational areas.
Close coordination with WASH and Education teams on cross cutting needs and issues.
Undertake the initial partner capacity assessment, develop and resource partner capacity building plan.
Monitor and regularly review partner progress against the budget and work plan, and support partners to alter activities/strategies in light of context changes or operational challenges.
Review partner narrative and financial reporting including Monitoring and Evaluation, Accountability and Learning (MEAL) data, in line with Country Office internal deadlines.
Ensure implementing partner's staff complies with Save the Children's policies including Child Safeguarding Policy
Support the development of child protection response plans, master budgets and contribute to the overall response strategy.
Initiate programming for affected children and communities in the areas of needs based on assessments.
Ensure effective use of the Performance Management System including the establishment of clear, measurable objectives, ongoing feedback, periodic reviews and fair and unbiased evaluations;
Help developing an atmosphere that induces open communication and maximizes skills/experience sharing among the team members.
BEHAVIOURS (Values in Practice)
Accountability:
Holds self-accountable for making decisions, managing resources efficiently, achieving and role modelling Save the Children values
Holds the team accountable to deliver on their responsibilities
In the event of a major humanitarian emergency, the role holder will be expected to work outside the normal role profile and be able to vary working hours accordingly.
Ambition:
Sets ambitious and challenging goals for themselves and their team. Widely shares their personal vision for Save the Children, engages and motivates others
Future orientated, thinks strategically
Collaboration:
Builds and maintains effective relationships, with their team, colleagues, other Members and external partners and supporters
Values diversity, sees it as a source of competitive strength
Approachable, good listener, easy to talk to
Creativity:
Develops and encourages new and innovative solutions
Willing to take disciplined risks
Integrity:
Honest, encourages openness and transparency
QUALIFICATIONS AND EXPERIENCE
Masters in Social Work, Human Rights, Law, International Relations, Development Studies or similar.
At least five years experience in project management and/or development programming.
Demonstrable knowledge and understanding of Ukrainian culture especially related to children, youth, gender, family and appropriate approaches that can enhance engagement and attitude/behavior change.
Ability to identify the main gaps in child protection in the given context to inform a holistic response for children.
Good knowledge of and experience in using established inter-agency standards and guidelines in child protection, such as the Inter-agency Guidelines on Separated and Unaccompanied Children, the Paris Principles, MRM, Save the Children Child Friendly Spaces Handbook, and the Minimum Standards for Child Protection in Humanitarian Settings.
Excellent planning, management and coordination skills, with the ability to organize a demanding workload comprised of diverse and challenging tasks and responsibilities
Experience of representation and ability to represent Save the Children effectively in external forums.
Demonstrated experience in leading assessment activities and of designing, managing, monitoring and evaluating child protection programs in emergencies for international NGOs.
Excellent interpersonal skills.
Excellent team support and supervision skills.
Proven coaching and capacity building skills
Excellent oral and written communication skills.
Excellent English a language proficiency. Russian/Ukrainian is desirable.
Computer literate (i.e. Word, Excel, Outlook, Internet Explorer, financial systems).
Ability to build relationships quickly with a wide variety of people.
Politically and culturally sensitive with qualities of patience, tact and diplomacy.
Patient, adaptable, able to improvise, and communicate clearly and effectively under pressure.
Похожие вакансии по городам:
Похожие вакансии по профессиям: