Эта вакансия уже завершена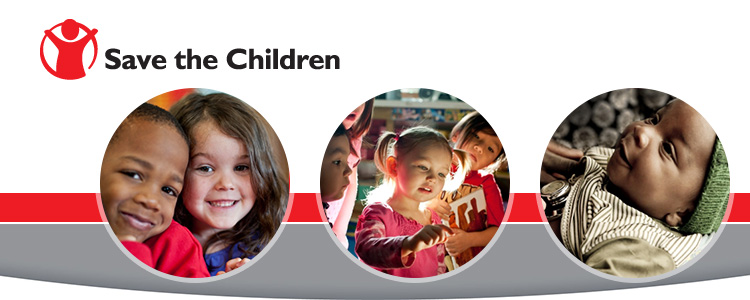 Administrative Officer/ Административный сотрудник
Оказание поддержки персоналу отделений на местах в повседневном административном обслуживании; поддержании внешних связей и общем административном управлении и делопроизводстве, включая поездки и размещение, канцелярскую поддержку, подготовку платежной документации, назначение (и участие) внешние совещания и другие специальные обязанности, по мере необходимости.
ОПЫТ И НАВЫКИ
Опыт работы, связанной с администрированием, предпочтительно в области внешних сношений Желательные знания или опыт работы НПО Компьютерная грамотность (включая рабочие знания Microsoft Office (Excel, PowerPoint) и баз данных) Отличные межличностные навыки Хорошие словесные и письменные навыки общения на английском, русском и украинском языках Превосходное внимание к деталям, организационным навыкам и осмотрительности с конфиденциальной информацией Способность работать независимо и инициативно Доказанная способность справляться со сложной рабочей нагрузкой


GRADE: 4
CHILD SAFEGUARDING: Level 3: the post holder will have contact with children and/or young people either frequently (e.g. once a week or more) or intensively (e.g. four days in one month or more or overnight) because they work country programs; or are visiting country programs; or because they are responsible for implementing the police checking/vetting process staff.
ROLE PURPOSE: To provide support to field office staff in a daily administrative maintenance; external liaison, and general administration and office management, including travel and accommodation, office support, preparation of payment documentation, appointment (and attending) external meetings, and other ad-hoc duties as required.
SCOPE OF ROLE:
Reports to: Field Manager with dotted reporting line to Administrative Coordinator
Staff reporting to this post: Cleaner
Budget Responsibilities: tbd
KEY AREAS OF ACCOUNTABILITY :
General Administration
Support in implementation of office processes and protocols as per SCI Standard Operating Procedures, health and safety;
Initiate the payment requests for all SCI rented premises (incl. apartments for International staff, arranging accommodations for visitors, Office rent, etc.)
Initiate other related payments
Monthly reports on Corporate credit card, taxi use reports, monthly budget planning for the field office
Submit payment documents to Finance department based on duly approved documents;
Ensure all payments are supported with appropriate back-up documents;
Responsible for office supplies and assets procurement orders
Responsible for general office and guesthouse maintenance including re-ordering of supplies and maintaining accurate records;
Responsible for preparing and updating documentation (contracts for suppliers; lease agreements etc.)
Responsible for ordering/organization of all the transportation and accommodation needs for all the visitors;
Support in arrangements of events (trainings, conferences), meetings with key stakeholders, including government agencies, donors, and implementing partners. Attend meetings to support as required.
Supports with obtaining visas and Temporary Residence permits for international staff (in close cooperation with Administrative Coordinator)
Supervises office cleaners ensuring office space and guest houses are kept clean and are in appropriate condition.
Assist in preparing reports to management and other stakeholders;
Support the development of operational budgets when required;
Ensure all the documentation are kept safe and confidential;
Provide efficient support to international staff and visitors, arranging transportation and accommodation.
Accompany visitors and provide liaison with local communities and local government;
Prepare documentation for support staff (contracts for support, act-invoices, recommendation letters, travel reports etc.);
BEHAVIOURS (Values in Practice)

Accountability:

holds self accountable for making decisions, managing resources efficiently, achieving and role modelling Save the Children values
holds the team and partners accountable to deliver on their responsibilities - giving them the freedom to deliver in the best way they see fit, providing the necessary development to improve performance and applying appropriate consequences when results are not achieved.

Ambition:

sets ambitious and challenging goals for themselves and their team, takes responsibility for their own personal development and encourages their team to do the same
widely shares their personal vision for Save the Children, engages and motivates others
future orientated, thinks strategically and on a global scale.

Collaboration:

builds and maintains effective relationships, with their team, colleagues, Members and external partners and supporters
values diversity, sees it as a source of competitive strength
approachable, good listener, easy to talk to.

Creativity:

develops and encourages new and innovative solutions
willing to take disciplined risks.

Integrity:

honest, encourages openness and transparency; demonstrates highest levels of integrity
QUALIFICATIONS
Certificate of education, higher level of education desirable
EXPERIENCE AND SKILLS
Experience in an admin related work preferably in external affairs
Knowledge or experience of NGO work desirable
Computer literate (including working knowledge of Microsoft Office (Excel, PowerPoint) and databases)
Excellent interpersonal skills
Good verbal and written communication skills in English, Russian and Ukrainian
Excellent attention to detail, organisational skills and discretion with confidential information
Ability to work independently and proactively
Proven ability to handle challenging work load
Additional job responsibilities
The duties and responsibilities as set out above are not exhaustive and the role holder may be required to carry out additional duties within reasonableness of their level of skills and experience.
Equal Opportunities
The role holder is required to carry out the duties in accordance with the SCI Equal Opportunities and Diversity policies and procedures.
Child Safeguarding:
We need to keep children safe so our selection process, which includes rigorous background checks, reflects our commitment to the protection of children from abuse.
Health and Safety
The role holder is required to carry out the duties in accordance with SCI Health and Safety policies and procedures.
Похожие вакансии по городам:
Похожие вакансии по профессиям: