Эта вакансия уже завершена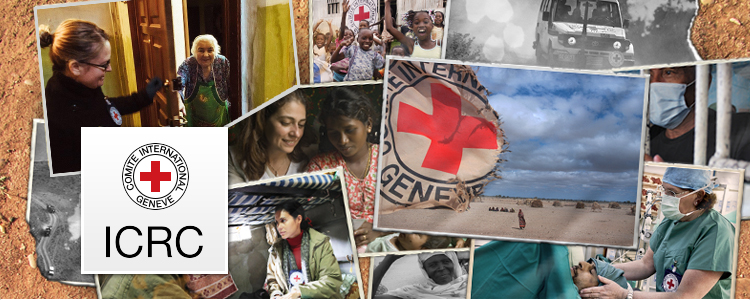 The International Committee of the Red Cross (ICRC) is an impartial, neutral and independent organization whose exclusively humanitarian mission is to protect the lives and dignity of victims of armed conflict and other situations of violence and to provide them with assistance.
The ICRC is mandated to work in countries affected by armed conflict or other situations of violence. The ICRC is present in over 80 countries and has some 19,000-field staff.
In 2014, the ICRC expanded its presence to Ukraine. There are more than 600 ICRC staff working in Kyiv, Dnipro, Poltava, Vinnytsia, Lviv, Donetsk, Luhansk, and Odesa.
The ICRC is looking for an enthusiastic and motivated person to fill the position of Driver in its sub-delegation in Donetsk.
Purpose:
The Light Vehicles Driver transports people and goods in a safe and timely manner, in accordance with ICRC rules and regulations and national traffic laws.
Functional Responsibilities:
Drives light vehicles to transport people and/or material in strict adherence to internal security rules and national traffic laws.
Constantly monitors security conditions on the road.
Ensures that goods are stored inside the vehicle according to local, international and ICRC safety standards (attachment and distribution of goods, etc.).
Checks their assigned vehicle(s)' equipment, general functioning and body condition and ensures that it is kept fuelled and clean inside and out.
Checks that trips have been authorized where necessary.
Immediately reports accidents, defects and/or missing equipment to management.
Can act as head of convoy as needed (in charge of the driver(s), application of security rules and time-frame for the convoy).
Drives different types of ICRC light vehicles to and from various locations to collect and deliver goods/ documents/people.
Applies strictly internal safety and security rules and national traffic rules.
Ensures cleaning/washing and routine maintenance of vehicles, proper fuelling.
Ensures at the beginning of each day that equipment on attributed cars is according to the requirement.
Helps (un-)loading of vehicles.

Required Qualifications and Skills:
Ukrainian citizenship.
Secondary school diploma.
Driving license B (BE, B1) held for at least five years.
Driving license C, E is an asset.
Basic Knowledge (spoken and written) of English.
Knowledge of the local language(s).
Experience in a similar position is an asset.
Automobile maintenance experience (oil checks, changing tyres, etc.).
Basic knowledge of mechanics.
Good knowledge of the area of assignment.
Good knowledge of the geographically assigned environment;
Masters 4/4 and VHF use- an asset.
Personal Competencies
Genuine interest in working in the field of humanitarian assistance.
Interpersonal communication skills.
Developed sense of responsibility.
Ability to work in a team.
Ability to perform simple repairs and maintenance of the vehicle.
Very good knowledge of the road network of Donetsk region.
Social package and other benefits
Official employment according to Ukrainian labour law
Annual paid 20 working day vacation
Medical insurance for employees and family
ICRC Institutional training
Individual development covered by ICRC
foreign language courses
Convenient office location in the city centre
Starting date: As soon as possible
How to apply
Please submit your CV, along with your motivation letter in English and salary expectations to the attention of the Human Resources Department.
Application deadline: 21st March 2023
Only candidates meeting the above-mentioned criteria will be considered and contacted for tests and/or interviews. No inquiries by phone, please.
ICRC is Equal Opportunity Employer giving the highest priority to staff safety and security.
For more information, visit the website: http://www.icrc.org/
Похожие вакансии по городам:
Похожие вакансии по профессиям: