Эта вакансия уже завершена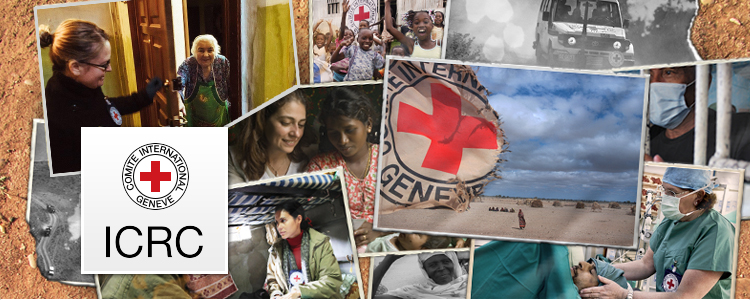 The International Committee of the Red Cross (ICRC) is an impartial, neutral and independent organization whose exclusively humanitarian mission is to protect the lives and dignity of victims of armed conflict and other situations of violence and to provide them with assistance.
The ICRC is mandated to work in countries affected by armed conflict or other situations of violence. The ICRC is present in over 80 countries and has some 19,000-field staff.
In 2014, the ICRC expanded its presence to Ukraine. There are more than 600 ICRC staff working in Kyiv, Dnipro, Poltava, Vinnytsia, Lviv, Donetsk, Luhansk, and Odesa.
The ICRC is looking for an enthusiastic and motivated person to fill the position of Water & Habitat Assistant in sub-delegation in Luhansk.
Purpose:
WatHab Assistant is responsible for monitoring and evaluation of all WatHab projects and ensuring principles of accountability to affected populations are integrated into the programs.
S/he monitors the progress of the programs, makes relevant recommendations for improvement. S/he has a close working relationship with her team to ensure Monitoring & Evaluation (M&E) and Accountability to Affected Population (AAP) are integrated in their projects.
Functional Responsibilities:
Understand and adhere to the seven Fundamental Principles of the International Red Cross and Red Crescent Movement.
Understand and adhere to the ICRC Code of Conduct.
Understand the roles of the components of the International Red Cross and Red Crescent Movement.
Respect and observe staff regulations and security rules at all times.
Represent the ICRC in a professional manner at all times.
Develop and maintain a pleasant and conducive working environment with colleagues and line managers.
Perform all duties with the highest level of confidentiality in the interest of the employees and the ICRC.
Be ready to perform tasks not covered in this job description and to provide support to other departments when necessary.
Required Qualifications and Skills:
Excellent command (spoken and written) Russian language.
Good knowledge (spoken and written) of English language.
At least 2 years' professional work experience in project planning, management or control.
Excellent computer literacy (Excel/ Word)
Good decision making, planning, organisational, negotiating, and analytical skills
University degree in administration, project management, engineering, architecture or similar;
Experience in monitoring and evaluation of projects, reporting on projects;
Personal Competencies
Genuine interest to work in humanitarian aid field;
Good communication skills;
Strong sense of responsibility;
Good team player.
Social package and other benefits
Official employment according to labor law
Annual paid 20 calendar day vacation
Medical insurance for employees and family
ICRC Institutional training
Individual development covered by ICRC
foreign language courses
Convenient office location in the city centre
Starting date: ASAP
How to apply
Please submit your CV, along with your motivation letter in English and salary expectations to the attention of the Human Resources Department.
Application deadline: 03 March 2023
Only candidates meeting the above-mentioned criteria will be considered and contacted for tests and/or interviews. No inquiries by phone, please.
ICRC is Equal Opportunity Employer giving the highest priority to staff safety and security.
For more information, visit the website: http://www.icrc.org/
Похожие вакансии по городам:
Похожие вакансии по профессиям: