Эта вакансия уже завершена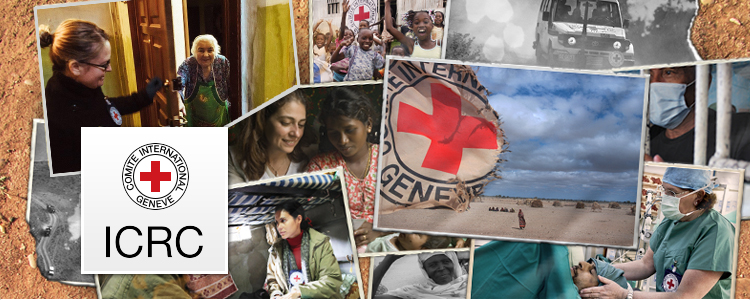 The International Committee of the Red Cross (ICRC) is an impartial, neutral and independent organization whose exclusively humanitarian mission is to protect the lives and dignity of victims of armed conflict and other situations of violence and to provide them with assistance.
The ICRC is mandated to work in countries affected by armed conflict or other situations of violence. The ICRC is present in over 80 countries and has some 19,000-field staff.
In 2014, the ICRC expanded its presence to Ukraine. There are more than 600 ICRC staff working in Kyiv, Dnipro, Poltava, Vinnytsia, Lviv, Donetsk, Luhansk, and Odesa.
The ICRC is looking for an enthusiastic and motivated person to fill the position of Water Habitat Engineer in sub-delegation in Luhansk.
Purpose:
WatHab Engineer 1 plans, designs and implements engineering projects within the scope of the ICRC's water and habitat assistance objectives with supervision and coaching from their hierarchical superior. S/he monitors on-site works, carries out needs assessments and surveys, and plans new projects. S/he has a close working relationship with external stakeholders related to their projects.
Functional Responsibilities:
Participates in the assessments, collecting and compiling technical information related to the rehabilitation and construction works.
Prepares technical assessment of buildings and report through technical notes.
Elaborate projects design, bills of quantities and costs' estimate for the proposed rehabilitation or construction works.
Participates in preparation of tender documentation (including bills of quantities, specifications).
Participates in the preparation of contractual documents, including advertisement, detailing payment terms, selection of winning contractor through criteria, and organizing payment according to measured works and ensure procedures and confidentiality are respected.
Supervises daily workers and contractors in order to ensure that minimum standards of construction works are respected and are acceptable.
Familiarity with the standard norms and rules in construction (known as СниП, ДСтУ, ДБН), knowledge of local techniques and requirements for construction.
Required Qualifications and Skills:
Excellent command (spoken and written) Russian language.
Good knowledge (spoken and written) of English language.
At least 2 years' professional work experience in project planning, management or control.
Excellent computer literacy (Excel/ Word)
Good decision making, planning, organisational, negotiating, and analytical skills
University degree in administration, project management, engineering, architecture or similar;
Experience in monitoring and evaluation of projects, reporting on projects;
Experience in monitoring and evaluation of projects, reporting on projects;
Personal Competencies
Genuine interest to work in humanitarian aid field;
Good communication skills;
Strong sense of responsibility;
Good team player.
Social package and other benefits
Official employment according to labor law
Annual paid 20 working day vacation
Medical insurance for employees and family
ICRC Institutional training
Individual development covered by ICRC
foreign language courses
Convenient office location in the city centre
Starting date: ASAP
How to apply
Please submit your CV, along with your motivation letter in English and salary expectations to the attention of the Human Resources Department.
Application deadline:
Only candidates meeting the above-mentioned criteria will be considered and contacted for tests and/or interviews. No inquiries by phone, please.
ICRC is Equal Opportunity Employer giving the highest priority to staff safety and security.
For more information, visit the website: http://www.icrc.org/
Похожие вакансии по городам:
Похожие вакансии по профессиям: