Эта вакансия уже завершена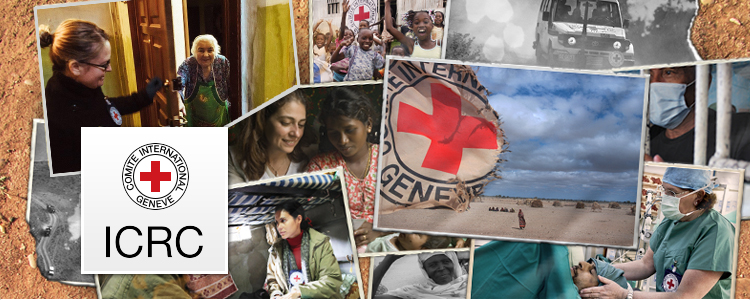 The International Committee of the Red Cross (ICRC) is an impartial, neutral and independent organization whose exclusively humanitarian mission is to protect the lives and dignity of victims of armed conflict and other situations of violence and to provide them with assistance.
The ICRC is mandated to work in countries affected by armed conflict or other situations of violence. The ICRC is present in over 80 countries and has some 19,000-field staff.
In 2014, the ICRC expanded its presence to Ukraine. There are more than 600 ICRC staff working in Kyiv, Dnipro, Poltava, Vinnytsia, Lviv, Donetsk, Luhansk, and Odesa.
The ICRC is looking for an enthusiastic and motivated person to fill the position of Buyer in its delegation in Kyiv.
Purpose:
The employee will be responsible for purchasing all Economic Security goods and purchasing other items on his/her availability. The employee will be responsible from the initial Requisition Order until final delivery ensuring correct purchasing procedures especially financial limits and Code of Conducts by following ICRC procurement procedures.
Functional general responsibilities:
Conducts research into the availability of goods and services.
Independently carries out ordinary procurement for specific sector(s) up to a certain amount.
Drafts requests for tenders/quotes, selection tables and contracts and submits them to their hierarchical superior.
Follows up on purchases and deliveries and checks that they are conform with specifications and contract details.
Receives goods and checks that they respond to quantities and qualities from ordered.
Manages, follows up on, files and scans invoices and related documents.
Participates in updating statistics and reporting.
Ensures that risks are mitigated by performing the controls assigned to his/her role as described in the Logistics Risk and Control Matrix
Required Qualifications and Skills:
High school diploma.
Certifications in purchasing, procurement or supply-chain management.
Confirmed technical skills in procurement.
Computer proficiency.
Good command of English.
Good knowledge of the local market(s).
3 years' experience in a similar position.
Good knowledge of and experience with financial rules, procurement procedures and supplier management.
Social package and other benefits:
Official employment according to Ukrainian labor law
Annual paid 20 days' vacation
Medical insurance for employees and family
ICRC Institutional training
Individual development covered by ICRC.
Foreign language courses
Convenient office location in the city center.
Starting date: ASAP
How to apply
Please submit your CV, along with your motivation letter in English and salary expectations to the attention of the Human Resources Department.
Application deadline: 2/03/2023
Only candidates meeting the above-mentioned criteria will be considered and contacted for tests and/or interviews. No inquiries by phone, please.
ICRC is Equal Opportunity Employer giving the highest priority to staff safety and security.
For more information, visit the website: http://www.icrc.org/
Похожие вакансии по городам:
Похожие вакансии по профессиям: