Эта вакансия уже завершена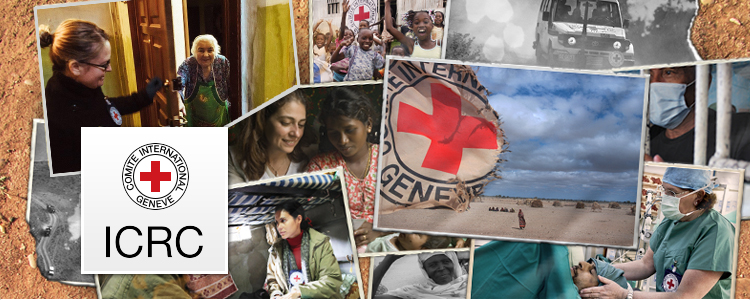 The International Committee of the Red Cross (ICRC) is an impartial, neutral and independent organization whose exclusively humanitarian mission is to protect the lives and dignity of victims of armed conflict and other situations of violence and to provide them with assistance.
The ICRC is mandated to work in countries affected by armed conflict or other situations of violence. The ICRC is present in over 80 countries and has some 19,000-field staff.
In 2014, the ICRC expanded its presence to Ukraine. There are more than 600 ICRC staff working in Kyiv, Dnipro, Poltava, Vinnytsia, Lviv, Donetsk, Luhansk, and Odesa.
The ICRC is looking for an enthusiastic and motivated person to fill the position of Premises Maintenance Supervisor in its delegation in Kyiv.
Purpose:
The Premises Maintenance Supervisor ensures proper maintenance of ICRC premises and equipment and supervises the maintenance team.
Functional general responsibilities:
Coordinates the work of the maintenance team and ensures that premises and equipment are properly maintained and that all utilities are working as they should.
Trains and supervises maintenance workers and organizes their activities.
Supervises and controls maintenance-related expenses for the assigned premises.
Deals with external service providers where relevant and coordinates/supervises their work.
Orders or purchases any necessary material and supplies, in coordination with logistics staff, and maintains related stock.
Keeps proper related files and statistics.
Required Qualifications and Skills:
Technical school (with relevant certificate).
Work experience in a similar position.
Fluent command of English
Computer proficiency.
Proficiency in Contract and/or consultancy management, Security Awareness & Response
Skilled in the following competencies: Leadership, Accountability, People management, Teamwork & Collaboration, Representing the ICRC, Beneficiary & Client focused.
Social package and other benefits
Official employment according to Ukrainian labour law
Annual paid 20 calendar days' vacation
Medical insurance for employees and family
ICRC Institutional training
Individual development covered by ICRC
foreign language courses
Convenient office location in the city centre
Starting date: ASAP
How to apply
Please submit your CV, along with your motivation letter in English and salary expectations to the attention of the Human Resources Department.
Application deadline: 13/02/2023
Only candidates meeting the above-mentioned criteria will be considered and contacted for tests and/or interviews. No inquiries by phone, please.
ICRC is Equal Opportunity Employer giving the highest priority to staff safety and security.
For more information, visit the website: http://www.icrc.org/
Похожие вакансии по городам:
Похожие вакансии по профессиям: