Эта вакансия уже завершена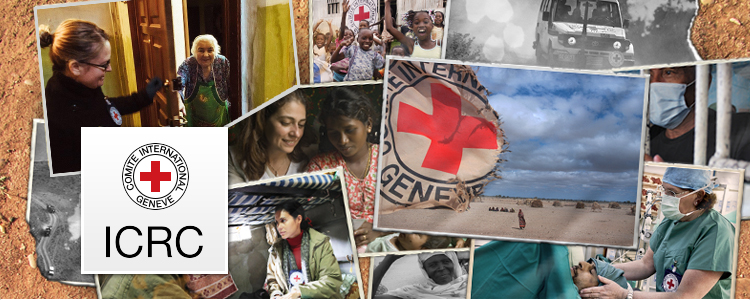 The International Committee of the Red Cross (ICRC) is an impartial, neutral and independent organization whose exclusively humanitarian mission is to protect the lives and dignity of victims of armed conflict and other situations of violence and to provide them with assistance.
The ICRC is mandated to work in countries affected by armed conflict or other situations of violence. The ICRC is present in over 80 countries and has some 19,000-field staff.
In 2014, the ICRC expanded its presence to Ukraine. There are more than 600 ICRC staff working in Kyiv, Dnipro, Poltava, Vinnytsia, Lviv, Donetsk, Luhansk, and Odesa.
The ICRC is looking for an enthusiastic and motivated person to fill the position of Access to Education Field Officer in its sub-delegation in Poltava.
Purpose:
The Access to Education (A2E) Officer supports and implements operational activities linked to the ICRC's A2E programme and strategy in the Ukrainian context. The goal of the strategy is to ensure continuity and safety of education for all-aged learners and address the vulnerabilities of affected students, teachers and school communities in the conflict affected areas in the east of Ukraine.
Functional general responsibilities:
Implements and monitors A2E field activities, in accordance with the objectives established during the annual Planning for Results (PfR) process.
Acts as the focal point for a given education project or portfolio
Analyses the local socio-economic, cultural and political environment as relevant to the ICRC and A2E programming.
Contributes to designing the orientation and content of education-related projects and activities.
Collects, compiles and translates/interprets information about the projects
Participates in internal and external meetings and develops and maintains contacts with high-level municipal education authorities, Ukrainian Red Cross Society branches, local and international non-governmental organizations (NGOs), Education Cluster partners and the population.
Participates in the administrative preparation and follow-up of field missions and assessments.
Ensures a working dialogue and relationship with the local Ministry of Education, and any other appropriate line ministries, in consultation with his/her hierarchy.
Represents the ICRC and its A2E programme in meetings with authorities, communities, and relevant contacts.
Takes responsibility for documenting, reporting, and monitoring A2E interventions
Supports processes that strengthen a community-based approach and ensures recommendations of the AAP (Accountability to Affected Population) evaluation in the area are taken into consideration within the access to education related operations.
Ensures the procurement procedures are followed according to the procurement plan (including CDP planning, communication with logistics and procurement teams in the field)
Develops and maintains close working relationship with URCS local branches, represent ICRC in the joint project implementation
Required Qualifications and Skills:
University degree in Education, Social Work, Psychology or another relevant social sciences discipline
Two to three years of professional experience, ideally in the education field in a humanitarian and or development setting
Knowledge of the relevant national and international standards and guidelines related to the education in emergencies and child protection
Experience in data collection and analysis, particularly different methods of needs assessments (such as interviews, focus group discussions, surveys, observation)
High-level written and oral communication skills in English and Ukrainian.
Computer proficiency
Social package and other benefits:
Official employment according to Ukrainian labour law
Annual paid 20 calendar days' vacation
Medical insurance for employees and family
ICRC Institutional training
Individual development covered by ICRC
foreign language courses
Convenient office location in the city centre
Starting date: ASAP
How to apply:
Please submit your CV, along with your motivation letter in English and salary expectations to the attention of the Human Resources Department.
Application deadline: 14/02/2023
Only candidates meeting the above-mentioned criteria will be considered and contacted for tests and/or interviews. No inquiries by phone, please.
ICRC is Equal Opportunity Employer giving the highest priority to staff safety and security.
For more information, visit the website: http://www.icrc.org/
Похожие вакансии по городам:
Похожие вакансии по профессиям: