Эта вакансия уже завершена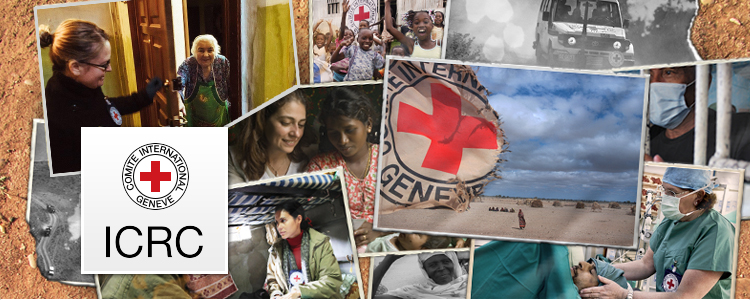 The International Committee of the Red Cross (ICRC) is an impartial, neutral and independent organization whose exclusively humanitarian mission is to protect the lives and dignity of victims of armed conflict and other situations of violence and to provide them with assistance. The ICRC also endeavors to prevent suffering by promoting and strengthening humanitarian law and universal humanitarian principles. Established in 1863, the ICRC is at the origin of the Geneva Conventions and the International Red Cross and Red Crescent Movement. Please visit www.icrc.org for more information. In 2014 and recently, the ICRC expanded its presence in Ukraine. There are more than 600 ICRC staff working in Kyiv, Donetsk, Luhansk, Dnipro, Poltava, Lviv, Odesa and Vynnytsia.
AIM OF THE POSITION
Advisor to Head of Sub-delegation will advise and support the Head of Sub-Delegation on matters relating to security, politics, and the conflict the area covered by the Dnipro Sub-Delegation
CORE RESPONSIBILITIES
Acts as contact person for the Head of Sub-Delegation's interlocutors
Advises Management on political matters and proposes solutions for issues
Updates statistics of area covered and generates Sub-Delegation's reports
Is aware of other humanitarian organizations' activities and relations with ICRC
Assumes an advisory role to Management on matters relating to politics, security and cultural issues
Provides new arrivals to the Sub-Delegation with political, security and cultural brief and develops tools (briefing note) to support this role
Reports events and changes within the region that could have an impact on ICRC's activities and hence provides sound elements to the Delegation that allow to establish objectives and priorities
Meets interlocutors autonomously upon request
Regularly summarizes and analyzes the general situation in Ukraine
Verifies and channels information on general/security events published in various media (newspapers, internet, etc.) by searching alternative sources of information
Is aware of the political, security, social and cultural context and its evolution in Ukraine
Develops, maintains and strengthens a relevant network of interlocutors (municipal/district/state authorities, security forces, civil society, other humanitarian actors, etc.)
Presents the ICRC principles, mandates and activities to interlocutors and beneficiaries.
Assesses daily the context and analyzes its consequences in terms of security.
Provides adequate support to the departments of the Sub-Delegation when necessary (advices, information, security, participation in field trips, etc.)
Implements and follows up on projects (within the department) independently
Contributes to design on new projects
Translate institutional documents
The tasks and responsibilities defined above are not exhaustive and can evolve depending on organizational needs.
POSITION REQUIREMENTS
Education and professional qualifications
High Education (University or Institute)
4 years work experience in a similar field of activity
Very good knowledge of spoken and written English, Russian and Ukrainian
Very good computer literature
Good rigor, method and analytical skills
management skills
Strong knowledge of the political, social and cultural assigned environment
Personal Competencies
Genuine interest to work in humanitarian aid field;
Welcoming attitude;
Ability to multi-task is a must;
Confident, strong-willed person;
Ability to make decisions and act in a timely manner;
Polite, client-oriented approach;
Ability to adjust to diverse audiences and multinational working environment;
Willingness to provide assistance;
Ability to work under minor supervision;
strong sense of responsibility;
good team player.
We offer
An opportunity to work for the world's oldest and unique humanitarian organization
Rewarding work in a humanitarian and multicultural environment
A full-time resident position based in our Ukraine delegation in Dnipro
medical insurance
language classes
Starting date: ASAP
HOW TO APPLY
Please submit your CV in English, along with your motivation letter by 12 February 2023
Please submit your CV, along with your motivation letter in English and salary expectations only to the attention of Human Resources Department
Only candidates meeting the above-mentioned criteria will be considered and contacted for tests and/or interviews. No queries by phone please.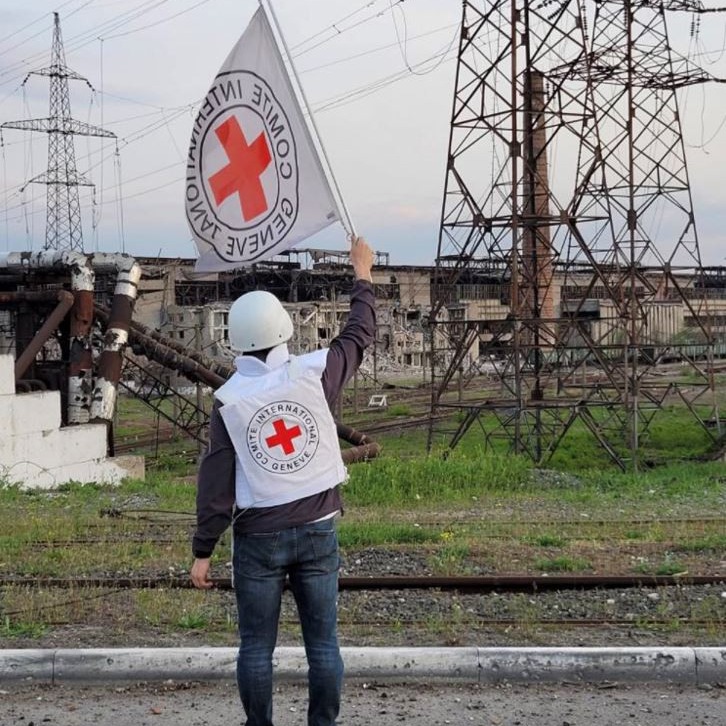 ICRC Ukraine HR Team
Похожие вакансии по городам:
Похожие вакансии по профессиям: