Эта вакансия уже завершена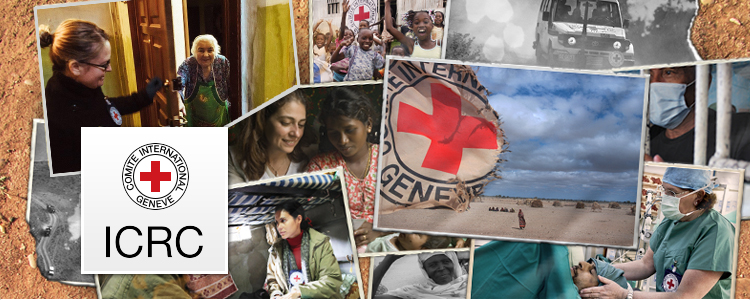 The International Committee of the Red Cross (ICRC) is an impartial, neutral and independent organization whose exclusively humanitarian mission is to protect the lives and dignity of victims of armed conflict and other situations of violence and to provide them with assistance.
The ICRC is mandated to work in countries affected by armed conflict or other situations of violence. The ICRC is present in over 80 countries and has some 19,000-field staff.
In 2014, the ICRC expanded its presence to Ukraine. There are more than 600 ICRC staff working in Kyiv, Dnipro, Poltava, Vinnytsia, Lviv, Donetsk, Luhansk, and Odesa.
The ICRC is looking for an enthusiastic and motivated person to fill the position of Security and Safety Officer in its delegation in Kyiv.
Purpose:
The Security & Safety Officer advises the SD management on potential risks to the ICRC and supports the management in ensuring the proper functioning of the Delegation's security management system.
Functional general responsibilities:
Provides security & safety support to the West Sub Delegation (WSD)
Contributes to the WSD's safety and security risk assessment and risk management
Ensures and/or oversees the implementation of specific security and safety risk mitigating measures, including in premises and during field movements
Assesses the adequacy and effectiveness of existing policies, procedures and practice relating to safety and security risk management, and/or related aspects within capacity building
Ensures that all new staff and visitors receive oral & written briefing on safety and security
Keeps close contact with relevant departments to enforce and adjust security protocols in a timely matter
Ensures that field movements are monitored (through radio communication, mobile phones or other means)
Ensures vehicles are equipped with First Aid kit and staff are equipped with appropriate communication equipment (Satellite phones or VHF/HF radios in areas were mobile phone coverage is limited or prone to disruptions) and know how to use them.
Provides support to staff on security related matters and is a SAFE training relay for non-English speakers.
Organizes relevant safety and security drills and identifies additional training needs
Keeps him/herself updated on ICRC security tools and processes
Ensures and/or contributes to timely update of security related tools and documents
Contributes to updates Risk Assessment, Security Rules, Key documents, Contingency plans
Contributes to MSR quarterly updates
Oversees the quarterly update of the Welcome file (Security and Safety section).
Ensures all incidents (including 'near misses') are reported timely in the SMIP, using the ICRC incident reporting format.
Develops an effective functioning protocol for security guards to comply with (Entry/Exit, screening, visitor handling, movement of material, compound security, etc.) tailored for the different ICRC sites
Ensures contingency plans, evacuation plans are in place and up to date, and that staff are trained on how to behave in case of emergency (Fire/Medical evacuation, mass demonstrations, natural disasters, etc.)
Ensures systematic capacity building of the security and safety logic and application, through relevant security briefings, the SAFE course, ad-hoc interventions and follow-up.
Systematically visits and provides support to sub-structure(s) for structures and Premises
The tasks and responsibilities defined above are not and can evolve depending on organizational needs.
Required Qualifications and Skills:
Higher university degree. Accreditation in field of risk/crisis management a strong asset.
Transferable experience in Safety Management Systems and Organizational Duty of Care
High level of organizational skills and the ability to work under pressure.
Security/safety management background preferred, experience in crisis management a strong asset.
Fluent knowledge of English and mastery of local language.
Computer literacy (word, excel, PowerPoint, internet use).
6-9 years' experience in a similar field of activity/ humanitarian sector
Proven risk management skills, practical experience with risk management methodologies
Social package and other benefits:
Official employment according to Ukrainian labour law
Annual paid 20 calendar days' vacation
Medical insurance for employees and family
ICRC Institutional training
Individual development covered by ICRC
foreign language courses
Convenient office location in the city centre
Starting date: ASAP
How to apply
Please submit your CV, along with your motivation letter in English and salary expectations to the attention of the Human Resources Department.
Application deadline: 08/12/2022
Only candidates meeting the above-mentioned criteria will be considered and contacted for tests and/or interviews. No inquiries by phone, please.
ICRC is Equal Opportunity Employer giving the highest priority to staff safety and security.
For more information, visit the website: http://www.icrc.org/
Похожие вакансии по городам:
Похожие вакансии по профессиям: