Эта вакансия уже завершена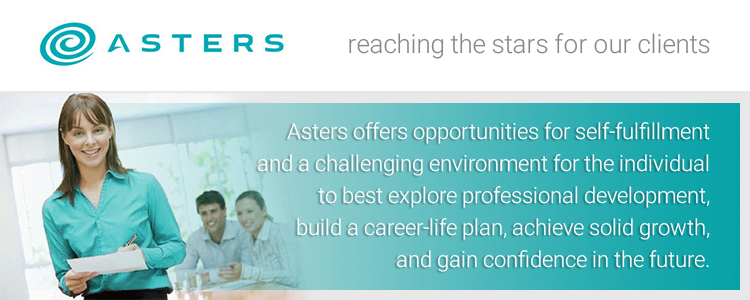 Киев
ул. Богдана Хмельницького 19-21
Asters — the largest Ukrainian law firm with global reach. We invite you to join Asters team for the Legal Secretary/Personal assistant position.
Key responsibilities include day-to-day (Monday-Friday) administrative support for the Head and the team:
Working with the mail of the Head - calendar, organization and coordination of meetings and negotiations;
Implementation of paper/electronic filing, copying, scanning, editing and sending documents on the client's issues, preparation of tender documentation;
Drafting business letters, preparation of presentations, making telephone calls, organization of conference calls on behalf of the Head/associates;
Organization of the business trips - visa processing, hotel and ticket reservations, preparation of reporting documents on the business trips for the financial department;
Systematization of materials and preservation of relevant legislative regulations, work with databases, CRM;
Entering daily reports into the billing system, preparing information for invoicing clients;
Translation of small documents, organization of translations and notarization of documents by translators;
Execution of other orders of the Head/associates (orders are limited to work on the issues of clients, the firm itself and exclude work on personal issues).
We are pleased to invite you to an interview if:
You have a higher education;
You have 2+ years of experience working as a personal assistant to a head (experience in an international company will be a plus);
You are fluent in Ukrainian and English;
You are able to quickly perceive information, deeply analyze tasks, draw conclusions and suggestions;
You know how to quickly find the necessary information in search engines, analyze and briefly formulate the essence in writing;
You have excellent communication skills (oral/written), able to competently conduct telephone negotiations with clients and suppliers;
You have skills in working with computer programs MS Word, MS Teams, Zoom;
You can work in multitasking mode;
You are sociable, friendly, stress-resistant.
Why work with us:
Get the opportunity to join unique projects that have no analogues on the Ukrainian legal market;
Receive a competitive salary and compensation package;
Health insurance;
Internal corporate events;
Comfortable office in the city center or remote work;
Modern, dynamic, and friendly work environment.
Learn more about Asters:
Send your CV to Отправить резюме
Похожие вакансии по городам:
Похожие вакансии по профессиям: