Эта вакансия уже завершена
Киев
ул. Кловський узвіз, 7а.
Ukrainian-American product company UARM/Ukrainian Armor is looking for aСhief Marketing Officer to jointly contribute to providing as many people as possible with high-quality technological armor protection and to reach new heights in the industry, which helps to protect the most valuable — human lives.
You can apply for a vacancy if:
3+ years in high-growth, B2C eCommerce or product companies;
5+ years in managerial/leadership positions in marketing;

You have worked in companies that deal with sports or outdoor clothing or something related to the military sphere;

Worked with eCom instruments;
You have a professional level of digital and PR;
Capable of working with multiple brands;
Have demonstrable experience in positioning a company in a competitive market and winning market share;
Have an established track record in spearheading successfully integrated product launches with measurable results;
Practice an ROI-driven approach to marketing and strong attention to detail;
Have the practical ability to dive into a product and promote features, use cases, and value propositions to customers;
Sincerely use data analysis and other tools to make critical decisions and recommendations to help the company achieve its objectives and goals;
You have been launching large-scale advertising campaigns and working with influencers;
Your English level is advanced.
It would be great if you have the following:
Understanding/interest in the field of modern military equipment.
Your tasks will be:
Development of multi-channel marketing strategies, regarding the positioning of the company and the achievement of its strategic goals;
Development and management of the market entry strategy of new products and projects;
Formulation and setting of clear marketing goals and indicators;
Research and definition of the target audience of projects and products;
Formation and control of the budget for the implementation of planned marketing campaigns and initiatives;
Management of the marketing department, including recruitment, setting tasks, control and analysis of results, motivation, and integration into work processes;
Interaction and coordination of the work of the department with other departments.
Join and get:
Hybrid work schedule from Monday to Friday;
Paid vacation and sick leave;
The possibility of professional growth and self-improvement;
Competitive salary and bonuses based on work results;
Opportunity to attend professional events sponsored by the company;
Training programs, conferences, and seminars;
Great colleagues and a pleasant, comfortable working atmosphere;
The opportunity to work remotely or in a modern office with a generator and Wi-Fi in the heart of the capital with amazing panoramas of all of Kyiv, a spacious terrace for inspiration, and a «secret» room for meditation;
Involvement in important work for common victory;
Humanity, love, respect, and support.
Candidate selection stages:
Communication with HR;
Test task;
Meeting with the CEO;
Final interview with the Founder.
About the company:
We are a Ukrainian-American company with roots/back office/manufacturing in Ukraine, and since 2014, we have been proudly creating state-of-the-art technological ammunition to protect the most precious thing — human life.
The «Ukrainian Armor» project was founded in 2014 during the Revolution of Dignity. We became the first during the time of independent Ukraine to launch our production of modern technological ballistic protection: helmets and pressed/ceramic plates. For more than 9 years, we have been providing armor protection to various units of the Defense Forces of Ukraine and defenders who independently choose modern high-tech armor for themselves. In 2019, we also successfully entered the US market and worked there with the«UARM» brand.
The «Ukrainian Armor» and «UARM» projects are part of «The Foundation» company.
The primary mission of the company is to protect people's lives through the production of high-tech means of armor protection and tactical equipment of the highest level. We proudly create personal protective equipment to save lives in Ukraine, Europe, and America. The company strives to share its unparalleled professionalism by offering its products to the military, law enforcement, and those who risk everything for the protection, peace, and security of people around the world.
We look forward to your resume!
Sincerely, UARM™/Ukrainian Armor™.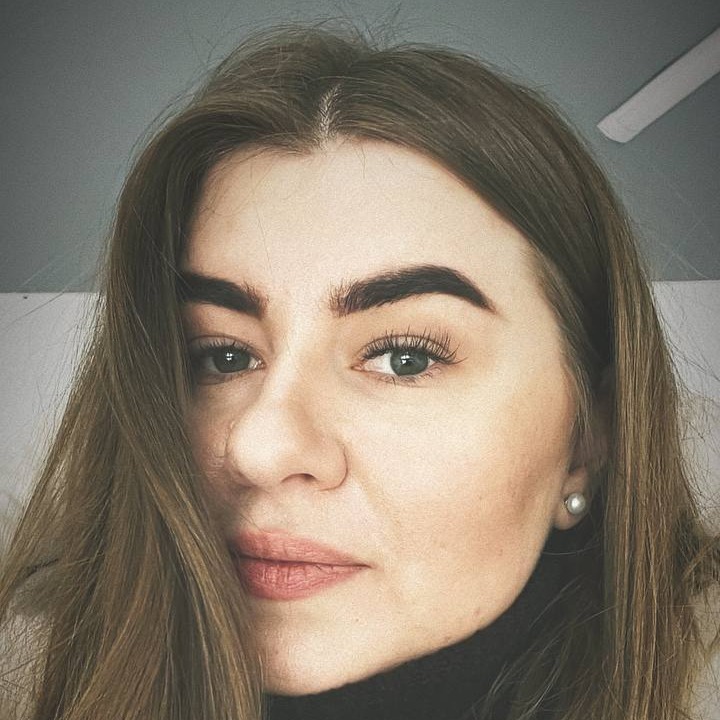 Марта Хрип'як
Похожие вакансии по городам:
Похожие вакансии по профессиям: