Эта вакансия уже завершена
WordPress Developer (Remote)
36 000 — 80 000 ₴
the result of the test task & previous experience
We are looking for a passionate WordPress Developer to join our team. In this position, you will be responsible for both the front-end and back-end development of our websites as well as for creating customized, optimized, and user-friendly websites.
Who we are
EMRG Capital is a venture studio. We create new businesses and startups. Some of the projects we already launched are:
a financial marketing company operating in Switzerland

a line of private label Amazon stores within the home decor niche

online marketplaces in the US

online media in the home improvement and healthcare industries
Our team consists of young, talented, and competitive people from different parts of the world: Ukraine, the USA, Germany, Switzerland, Poland, the UK, and others. We are about fifty people and we are a fully remote team.
We only hire the top 5% of candidates, but those who get in receive systematic training, resources, and a level of responsibility that is hard to find anywhere else in the market: the average age of managers in our company is 22 years, and these people can manage projects with hundreds of thousands of views.
Responsibilities:
Establishing and implementing the website architecture
Troubleshooting the content issues and resolving website problems
Designing, implementing, and managing websites using WordPress
Managing front-end and back-end website development
Analyzing website performance and handling website performance tests
Requirements:
Proven work experience as a WordPress Developer (at least 6 months)
Strong understanding of website development and architecture
Knowledge of SQL (basics), and RegEx (basics) will be a preference
Keen eye for detail and visual composition
Knowledge of JavaScript, HTML5, CSS3, and jQuery
Comfortable in working with debugging tools, including Chrome Inspector and Firebug
Excellent communication skills
Strong understanding of content management systems
Experience in creating user interfaces for websites
English level: Intermediate or higher
Terms:
Fully remote
Flexible schedule (minimum 20 hours per week)
Hourly rate from $7 to $12 per hour (depends on the previous experience and the result of the test task)
Professional growth (within a half-year term, you will be able to become the Head of Department)
How to apply:
If you feel that your skills and experience are suitable for this role, please fill out the proposed application form and we will provide you with the information about the next steps.
Check our other positions on Telegram @emrgcap and Instagram @emrg.capital.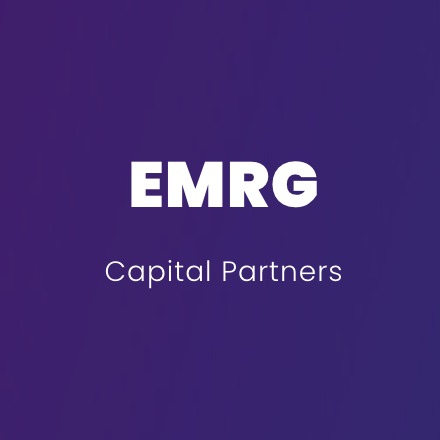 EMRG Manager
Похожие вакансии по городам:
Похожие вакансии по профессиям: