Эта вакансия уже завершена
Киев
Лейпцизька
Печерский
Печерская
POSITION SUMMARY:
The Project Associate, Cybersecurity (university curriculum programs & E-learning courses), will assist in implementing a suite of capacity-building activities that will strengthen cybersecurity capabilities in Ukraine. S/he will provide administrative support and complete project-related tasks for a team implementing cybersecurity projects in Eurasia on behalf of U.S. government clients. The ideal candidate is a highly motivated individual who pays great attention to detail and can work both independently and as part of a team.
This position is based in CRDF Global's office in Kyiv, Ukraine.
MAJOR RESPONSIBILITIES:
Supports research, planning and organizational tasks for cybersecurity programming;
Support in preparation, development and implementation of the university curriculum programs and E-learning courses for students, governmental officials and students of the secondary schools in Ukraine, Moldova and 6 countries of the Western Balkans;
Provides administrative support for programs, including budget tracking, materials development, and internal and external communication;
Conducts research and tracks current trends in the field of cybersecurity and cyber-hygiene;
Drafts reports and correspondence for funders, grantees and consultants;
Oversees document and information management to ensure records and databases, including electronic and physical files, are current and complete;
Supports program or practice-area wide initiatives;
Supports other programs and staff, as required;
Travels within Ukraine and internationally as appropriate;
Other duties as assigned.
Qualifications/ Skills and knowledge requirements:
Required:
2+ years of progressively responsible work experience in managing donor-funded programming
Bachelor's degree in related field;
Ability to work in a collaborative environment with multiple internal and external stakeholders
Ability to remain flexible and adapt to change;
Excellent organizational skills and ability to meet deadlines;
Excellent written and oral communication skills;
Strong sense of teamwork and interpersonal skills;
Professional fluency in English and Ukrainian;
Strong experience in budgeting and reports preparation, monitoring and evaluation;
Ukraine work authorization.
Preferred:
Experience working in donor-funded projects, especially for the U.S. government or multilateral institutions;
Experience working with an international non-profit organization;
Background, knowledge or familiarity with cybersecurity trends.
CRDF Global offers a competitive salary and benefits package.
CRDF Global is an Equal Opportunity Employer (EOE). CRDF Global provides equal employment opportunities to all qualified applicants.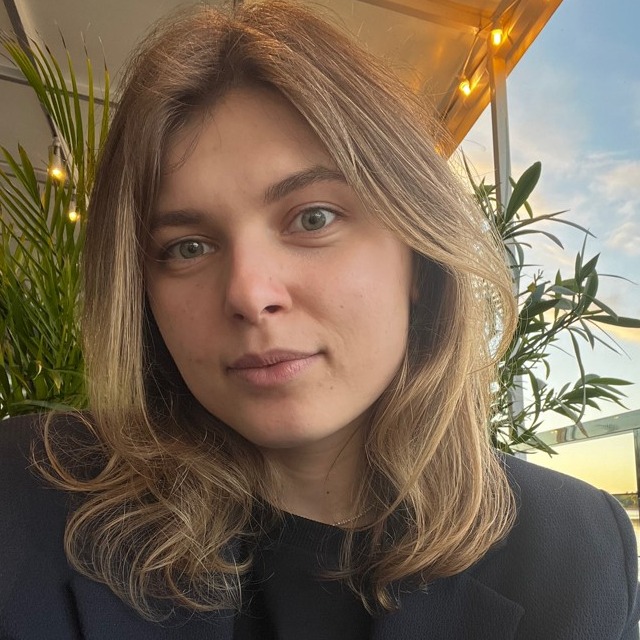 Тетяна Козловська
от 100 до 250 сотрудников
с 1997 года на рынке
Офис возле метро

Офис в центре

Дополнительные выходные

Удалённая работа

Гибкий график